Prisoner Advisory Committee 2020 Calendar | Liberation Water Bottle | SRLP Gift Stickers 
Prisoner Advisory Committee 2020 Calendar
SRLP's calendar is one of the important outcomes of our Prisoner Advisory Committee work, envisioned and produced in collaboration with incarcerated trans and gender non-conforming community members and allies on the outside. Even while existing under some of the most violent and isolating conditions, members of PAC continue to find ways to survive, resist, and break down physical barriers created to systemically divide our communities with powerful art and history.
We have a limited inventory of calendars ~ order by Jan 31st to also receive a copy of our most recent edition of
"In Solidarity," our PAC newsletter, featuring the art, poetry, and words of TGNCI community members
who are currently incarcerated.
Note: Shipping to US & Canada only.
---
Liberation Water Bottle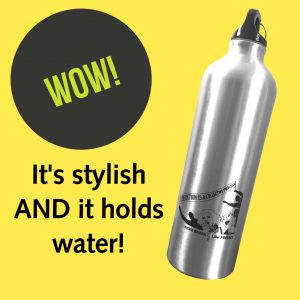 Our large aluminum BPA-free bottle features Sylvia Rivera Law Project's graphic logo and motto, "Liberation is a Collective Process". This water bottle comes with a carabiner clip and holds 26oz of water. Your purchase supports our work towards racial, economic and trans justice. The cost is on a sliding scale from $10 to $20 with shipping included.
Buy Bottle
Note: Shipping to US only.
---
SRLP Gift Stickers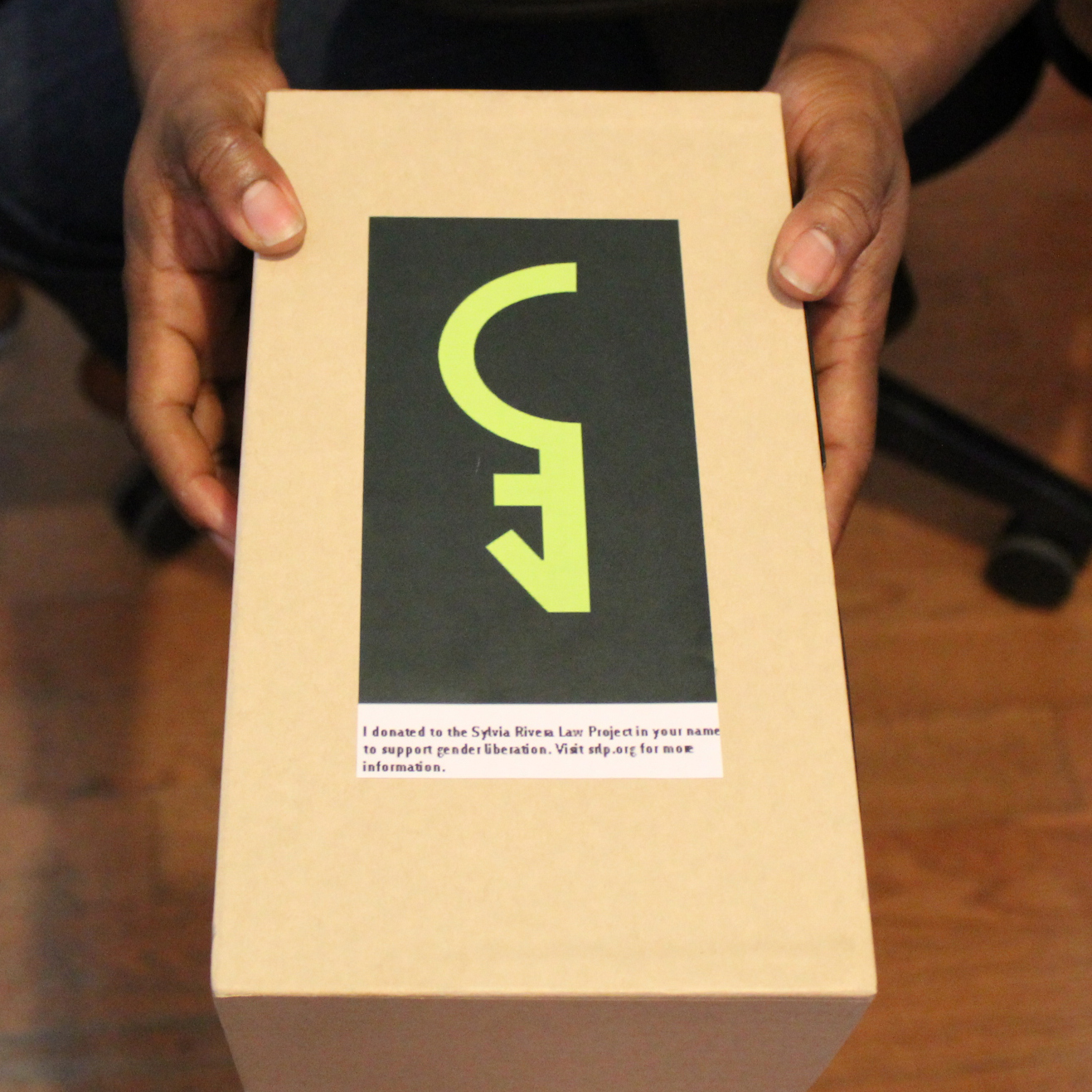 Show your support for trans justice and make a gift in a friend's honor with an SRLP gift sticker! You can place this sticker on gift boxes or a greeting card to let someone know that you donated in their honor to support trans liberation rooted in racial and economic justice. The sticker reads, "I donated to the Sylvia Rivera Law Project in your name to support gender liberation." Visit srlp.org for more information. Stickers are $5 each.
Buy a Gift Sticker
Note: Shipping to US and Canada only