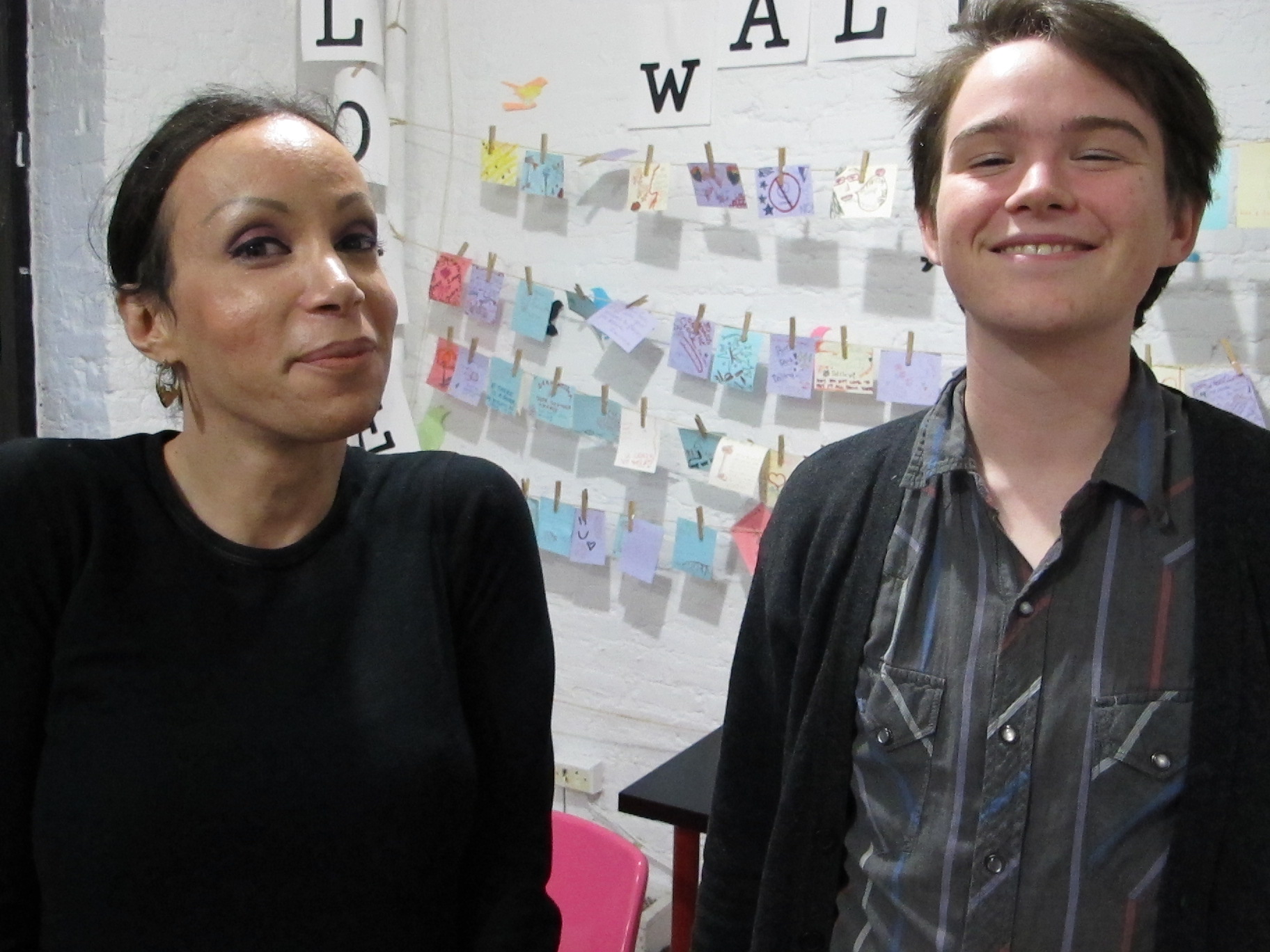 "Some days you feel so stark." Stefanie Rivera folds her hands. What does a
radical look like? Rivera looks awfully respectable. What does a radical sound like?
She sounds modest as all hell. "I come up in this building all the time on the
elevator. I bet half of those kids up there don't know I'm a founding member of
FIERCE." FIERCE, which works for the empowerment of queer youth of color in
New York City, shares a building with the Sylvia Rivera Law Project, where Stefanie
has come in once a week at the least for the past five years. She does "whatever she
can"—translates, handles the phones, takes someone down to the courthouse if they
don't know the way or need a steady hand for support.

But you won't find her preening over her work. "I just don't put myself out
there like that." Rivera shrugs. No big deal. It's just not what she's about.
"Some days you feel so stark. You wake up and think, do I really want to be
here?" Does she? She does. She's here, making the world less stark by making
human connection happen in its starkest parts. Her baby at SRLP is their pen pal
project—connecting incarcerated trans people with pen pals to write to. They send
letters with cartoons, anecdotes, serious conversation—reminders that the world
does not end at prison walls. "The people who are behind bars need to know that
we have not forgotten them."

Rivera has fought against cages for years. She helped organize the
Transforming Justice conference, making space for trans women who have
experienced incarceration like Miss Major, for whom FIERCE and SRLP's building is
named. She wants to remind incarcerated trans people that solidarity and
community refuse cages; she wants to remind unincarcerated people that the prison
industrial complex others prisoners by disconnecting them. The prison industrial
complex wants us to believe that prisoners do not have spouses, children, lovers,
friends, parents. The toxic idea that imprisonment is the answer affects everyone,
whether, as Rivera puts it, "you're inside or not."

Some days, the world is stark, and other times working the grain of that
starkness can save us. When Rivera went to see the movie The Crying Game as a
queer teen, the movie's (in)famous transmisogynistic twist was no twist for her—
the shock of, "Oh my god, a trans woman!" only really works if you believe trans
women aren't people—but it was for two older white ladies in the theatre. As
Rivera sat watching Dil's clothes come off, revealing a trans body, an old lady cried
out, "Well, I never!"

"And I lost it!" Rivera cries out now, telling the story, both of us cracking up.
"I didn't know that that was like, a thing real people said, not in movies!" A little
later on she shakes her head, looks down, and says of the prison industrial complex,
of racism, of transphobia, of all the stark parts of the world, "It's just stupid."
No part of the stupidity or starkness can be forgotten, and it can be
illuminated. Who illuminates it? "The brightest of the bright sunshine," says Rivera
of the woman who shared her last name, Sylvia. ("We used to joke about that.")
These two Riveras knew one another, and of her and the other folks she's known
through grassroots activism, she says bewilderedly, "I didn't expect to meet such
wonderful people."
Well! I never!