Avi Cummings
Director of Grassroots Fundraising & Communications
Extension: x300
Avi Cummings has worked and organized for many years around racial justice and white anti-racist solidarity, prison abolition, wealth redistribution, and queer and trans liberation. He previously lived in Madison, Wisconsin where he organized with the Groundwork Anti-Racism Collective and the Radical Teachers Collective. Avi loves climbing and dreams about hiking everywhere.
Juana Paola Peralta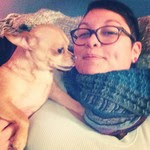 Director of Outreach and Community Engagement
x309
Juana Paola Peralta is a queer fat hard femme Latin@ who dreams of finding new ways of loving, organizing & building each other up in a world that hurts a lot. Juana has been educating and organizing around issues of gender, sexuality, race, class, and disability for over seven years. Prior to SRLP, Juana volunteered and organized with the Chicago Dyke March Collective and the Transformative Justice Law Project. She is thrilled to join the Movement Building Team, as the new Director of Outreach and Community Engagement, and is excited about introducing Oskar (her small dog) to NYC. She enjoys cooking, dreaming, and dancing with other queer babes.
Mik Kinkead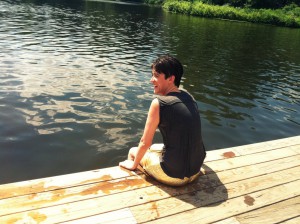 Director of Prisoner Justice Project
x302
 Mik Kinkead has been around SRLP volunteering, interning, and serving on the Core Collective since 2008. He is currently a Staff Attorney with the Sylvia Rivera Law Project and the Director of SRLP's Prisoner Justice Project. Previously, Mik was a staff attorney at Prisoners' Legal Services of New York.  He graduated from CUNY Law School where he participated in clinics focusing on the rights of youth in adult prisons and poverty law representation. Mik works in areas of racial and trans justice, LGBTQ youth homelessness, suicide and crisis prevention, and disability justice. Mik dreams of a dance party where we can all have our needs met and enough space to dance.
Rage M. Kidvai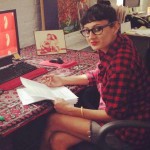 Paul Rapoport Foundation Equal Justice Works Fellow
Immigrant Justice Project
x305
Rage M. Kidvai  is an Equal Justice Works Fellow in the Immigrant Justice Project. Rage received their Bachelor's degree from Hampshire College, and their J.D. from the City University School of Law, with a clinical focus on criminal defense. A former SRLP intern and collective member, Rage is committed to supporting folks experiencing and working hard to challenge state violence and oppression. Their prior work outside of SRLP has included representing survivors of inter-personal violence on their welfare & immigration cases, family defense work for parents facing allegations of neglect due to their poverty, and criminal defense representation at public defender offices. Rage is thrilled to be able to grow with those involved with SRLP, and hopes to provide support to the amazing legal staff in the SRLP Direct Services Team (DST).
Sasha Alexander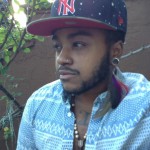 Director of Membership
Extension: x306
sasha@srlp.org
Sasha Alexander is a trans-racially adopted, mixed race black/south asian, queer, trans, educator, facilitator, multi-media artist, healer, and community organizer. Sasha is the Founder of Black Trans Media, a project strengthening community and addressing the intersections of racism and transphobia by creating media for and by the black trans community. Over the last 15 years Sasha has built and collaborated with local and national youth empowerment, social justice, and media organizations working for gender, economic, and racial justice including the GSA Network, the Brown Boi Project, Global Action Project, and many more.
Stefanie Rivera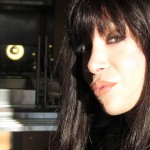 Director of Client Services
Extension: x303
stefanie@srlp.org
Zahyr K-R Lauren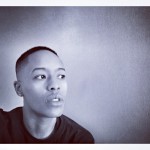 Director of Survival and Self-Determination Project
Extension: x304
zahyr@srlp.org
Zahyr  Lauren is a proud Black transmasculine gender non-conforming human serving the community as a Staff Attorney with the Sylvia Rivera Law Project, and the Director of SRLP's Survival and Self Determination Project. After some years as an Investigator and Mitigation Specialist at The Southern Center for Human Rights, working with and for incarcerated people, Zahyr earned a JD at Northeastern University Law. In Zahyr's role as staff attorney, ze will assist hundreds of community members each year in name change proceedings, government identification issues, health care challenges and immigration proceedings. Zahyr is passionate about exposing the kind of systemic violence that makes accessing life sustaining services incredibly difficult for countless people of color who are resource poor, transgender, intersex, or gender non-conforming, and those who live at the intersection of these identities.   Ze is also a firm believer in the idea that the lawyers place in revolution is one of support and service. Zahyr is dedicated to being a part of a movement that amplifies those voices that the law intentionally tries to shut out.
Core Collective Members
Alisha Williams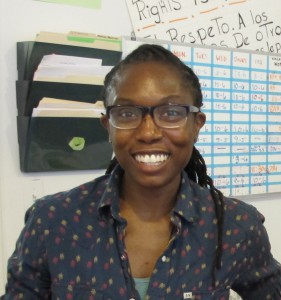 Alisha
 has been a member of SRLP's core collective since 2009 and served as a staff attorney and Director of the Prisoner Justice Project 2012-2014. As a staff attorney, Alisha was able to engage in community organizing for prison abolition while seeking immediate institutional changes to provide access to safer correctional housing for trans community members. Alisha is now a Senior Staff Attorney at the Urban Justice Center's Peter Cicchino Youth Project where she works with homeless or street-involved queer and trans youth. Through her own writing and speaking engagements, she seeks to center the voices of incarcerated trans people. Please check out writings from incarcerated members of SRLP's Prisoner Advisory Committee at
http://srlp.org/category/pac/
Dean Spade
D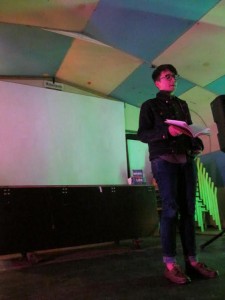 ean Spade is a member of SRLP's Fundraising and Finance Team. He is a professor at Seattle University School of Law. From 2002 to 2006 he was a staff attorney at SRLP. He wrote a book about trans politics and law influenced by his experiences working with SRLP, called Normal Life: Administrative Violence, Critical Trans Politics and the Limits of Law.
Gabriel Arkles

Gabriel Arkles lives in Boston, where he teaches in the Legal Skills in Social Context program at Northeastern University School of Law. He has been an SRLP collective member since 2004, and worked on SRLP's staff as an attorney from 2004 to 2010. He is deeply honored to be a part of SRLP's work, and wants to keep working with people at SRLP and everywhere for trans liberation, prison abolition, racial justice, economic justice, disability justice, and reproductive justice until we win! Gabriel's articles, which are mostly about gender, race, and the prison industrial complex, have appeared in a number of law reviews and anthologies. Gabriel was on the board of the Lorena Borjas Community Fund, an organization that provides bail and bond support to criminalized LGBT immigrants in New York, and is just starting to get involved with other organizations like Black and Pink and Queer Muslims of Boston. In his free time, Gabriel cuddles his cats, reads science fiction, and plays role-playing games.
Helen Stillman

Helen Stillman is based in Brooklyn, with part of her heart residing in her hometown of Seattle. Before moving to New York, Helen worked with LGBTQ youth in Washington State and central Appalachia. Helen is the Donor Program Director at North Star Fund, a community fund supporting grassroots organizing in New York City. She has been a member of SRLP's Fundraising and Finance Team since 2011.
Lucas Cuellar

Lucas is a transgender queer bi-racial latino man, originally from Maine, who now goes to CUNY School of Law in Long Island City, Queens. Lucas got involved in the work of SRLP as a legal intern during the summer of 2012, a personal dream of his since 2001. He is excited to now be on the SRLP board and continue his involvement with SRLP. When not doing law school work, Lucas plays guitar, ukelele and piano (if he can find one), spends as much time as possible outside, and reads mystery stories.
Miasha Forbes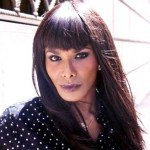 Miasha Forbes is a Human Rights Activist, Community Leader, Motivationalist, and Writer. She is the founder and Executive Director of Just For Us: Gender Diversity Project, a not-for-profit advocacy and aid organization for people who are transgender, intersex, and gender nonconforming. Miasha is a core collective member and board member at the Sylvia Rivera Law Project (SRLP), a legal aid organization based in New York City that provides social, health, and legal services for low-income people and people of color who are transgender, intersex, or gender nonconforming. She also lends her time to other various LGBT community based organizations throughout the city of New York, and is a tireless advocate of HIV/AIDS awareness and prevention. Preferred Gender Pronouns: she/her/Miasha (Me-Sha)