Annual Report 2015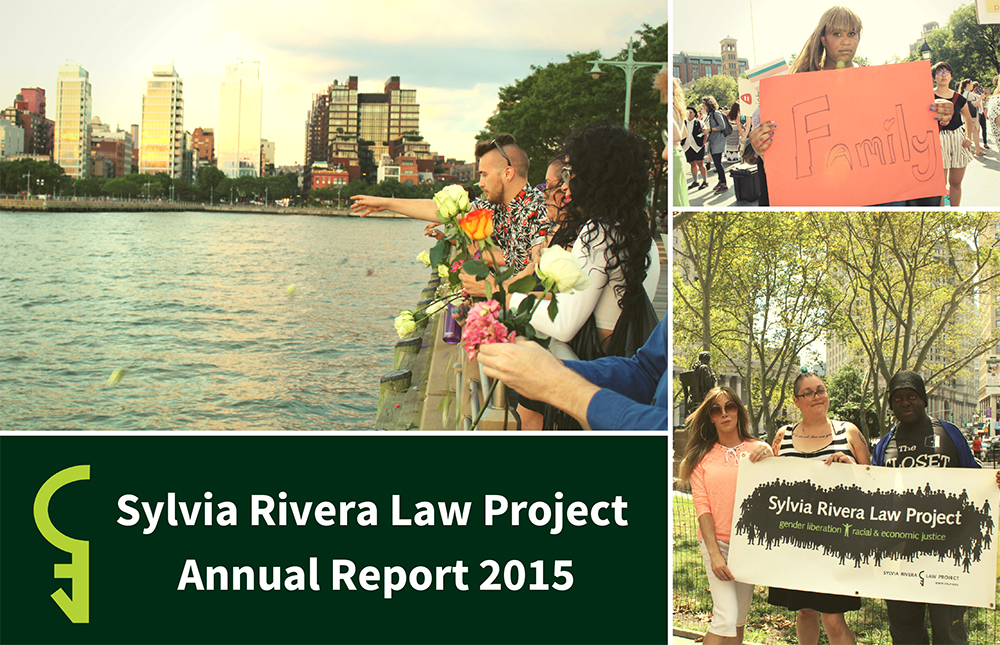 Dear Community,
It is with great pride and joy that I present to you the Sylvia Rivera Law Project's 2015 Annual Report. In this annual report, you will learn more about our mission, goals, and all of the legal, public education, and organizing work we undertook to fight for trans liberation.
Throughout 2015, the trans and gender non-conforming community, especially trans women of color, experienced a record number of reported deaths. Despite increased visibility and the "Transgender Moment", many in our community continue to be disproportionately impacted by poverty, incarceration, inadequate healthcare, homelessness, unemployment, violence, and barriers to basic resources for survival. Under these conditions, major areas of our work are dedicated to prisoner justice, immigration justice, and increasing access to survival resources like employment, housing, and healthcare.
As an organization led and directed by trans, gender non-conforming, and intersex people, the work overviewed in this annual report is a testimony to the resilience of our communities. Despite the dangerous and often dispiriting conditions our community continues to endure every day, the strength of our movement prevails and the progress we achieved brings us much hope and gives us much to celebrate.
Our work is grounded in a firm belief that no one is disposable and that the road to liberation requires a collective process. Regardless of the temperature of our political environment and the forces we are up against, the groundwork of our organizing continues and we need your part in our movement towards liberation more than ever.
In solidarity,
Ethan Lin, Director of Grassroots Fundraising and Communications

Download the 2015 annual report