Will you be at Creating Change in Denver?
SRLP's Juana Peralta and Avi Cummings and GLAAD's Dani Heffernan will be sharing history and lessons learned in developing a media organizing strategy in our trans healthcare campaign. Join us for our session, "#transhealthcarenow: How We Ended Medicaid Exclusions for Trans Healthcare in New York" on Thursday 2/5 from 2:45-3:30.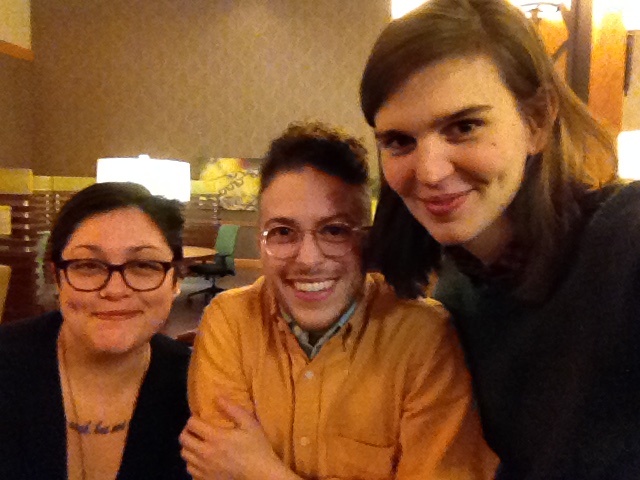 More information about the Digital Strategy Training Institute:
At the sixth annual Digital Strategy Training Institute (DSTI), you will spend a day hearing from experts about the latest digital tools and online advocacy strategies that you can incorporate into your work, how to find social media tools that are appropriate for your budget, how to stay on top of the latest new media trends, and how to successfully implement them at your organization.
Presenters include:
Ryan Davis; Allison Palmer, Purpose; Kathy Plate, UltraViolet; Jen Richards; Dani Heffernan, GLAAD; Diana Scholl, We Are the Youth, ACLU; Laurel Golio, We Are the Youth; Juana Paola Peralta, Sylvia Rivera Law Project; Angelica Ross, Trans Tech Social; Vincent Villano, National Center for Transgender Equality; and more.
Tentative Schedule (subject to change):
8:45am – Sign in
9:00am – Welcome and Introduction
Allison Palmer, Purpose
9:10am – Social Media Training Part 1
Ryan Davis
10:45am – Break
11:00am – Social Media Training Part 2
Ryan Davis
12:00pm – Lunch
Lunch on your own
1:00pm – Best of 2014: Digital Campaigns and Strategies
Ryan Davis
Allison Palmer
1:15pm – How to write emails that make sh*t happen
Cameron Tolle, Freedom to Marry
Ian Grady, Freedom to Marry
2:00pm – Campaign spotlight: transgender healthcare
Dani Heffernan, GLAAD
Juana Paola Peralta, Sylvia Rivera Law Project
Avi Cummings, Sylvia Rivera Law Project
2:45pm – Using online and offline strategies to have an impact
Kathy Plate, UltraViolet
Heather Cronk, GetEqual
3:30pm – Break
3:45pm – Panel: Storytelling
Jen Richards, writer and advocate
Laurel Golio, We Are the Youth
Diana Scholl, We Are the Youth, ACLU
Crispin Torres, Trans 100
4:45pm – Panel: Working in digital to make change
Vincent Paolo Villano, National Center for Transgender Equality
Angelica Ross, TransTech Social Enterprises
Chris Stergalas, Working America
5:45pm – Announcements and evaluation
For more info: http://www.creatingchange.org/daylong_institutes.php
Event Details