The Miss Major-Jay Toole Building for Social Justice is the location that houses five of NYC's organizations committed to social justice for and by LGBTQGNC people of color and poor and low income people, including Audre Lorde Project, FIERCE!, Queers for Economic Justice, Streetwise & Safe, and Sylvia Rivera Law Project. With shrinking public spaces for low-income LGBTQGNC people of color in NYC, The Miss Major-Jay Toole building is a resource for meeting space, programs, events, services and leadership opportunities.
Though five distinct organizations with their own missions, stakeholders, and strategies, the Miss Major-Jay Toole Building for Social Justice represents not only a shared space, but a commitment to organizing by and for communities most affected by racism, poverty, transphobia and homophobia.
About the Organizations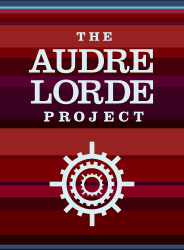 The Audre Lorde Project (ALP) is a Lesbian, Gay, Bisexual, Two Spirit, Trans and Gender Non Conforming People of Color center for community organizing, focusing on the New York City area. Through mobilization, education and capacity-building, we work for community wellness and progressive social and economic justice. Committed to struggling across differences, we seek to responsibly reflect, represent and serve our various communities.
FIE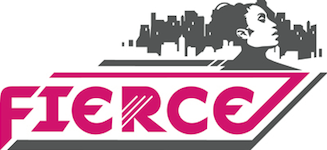 RCE is a membership-based organization building the leadership and power of lesbian, gay, bisexual, transgender, and queer (LGBTQ) youth of color in New York City.  We develop politically conscious leaders who are invested in improving ourselves and our communities through youth-led campaigns, leadership development programs, and cultural expression through arts and media. FIERCE is dedicated to cultivating the next generation of social justice movement leaders who are dedicated to ending all forms of oppression.
Q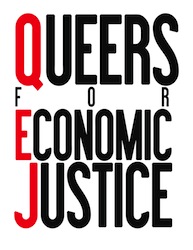 ueers for Economic Justice (QEJ) is a progressive non-profit organization committed to promoting economic justice in a context of sexual and gender liberation.  Our goal is to challenge and change the systems that create poverty and economic injustice in our communities, and to promote an economic system that embraces sexual and gender diversity.  We are committed to the principle that access to social and economic resources is a fundamental right, and we work to create social and economic equity through grassroots organizing, public education, advocacy and research.  We do this work because although poor queers have always been a part of both the gay rights and economic justice movements, they have been, and continue to be, largely invisible in both movements.  This work is always informed by the lived experiences and expressed needs of queer people in poverty.

Streetwise & Safe (SAS) is a multi-strategy initiative working to build and share leadership, skills, knowledge and community among LGBTQQ youth of color who experience criminalization, particularly in the context of the policing of poverty, "quality of life" offenses, and involvement or perceived involvement in survival economies. We conduct "know your rights" workshops specifically tailored to LGBTQQ youth of color where we share critical information about rights in the criminal legal system as well as strategies to increase safety and reduce the harms of interactions with police. SAS serves on the steering committee for Communities United for Police Reform, a city-wide campaign to challenge the NYPD's use of "stop and frisk" and other discriminatory, unlawful and abusive policing practices, is part of a state campaign to stop police and prosecutors from using condoms as evidence of intent to engage in prostitution-related offenses, and partners with organizations across the country to challenge laws and policies which contribute to increased criminalization of LGBTQ youth of color.
Click here to visit the official website for the Miss Major-Jay Toole Building for Social Justice.