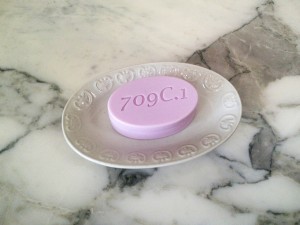 Camilo Godoy
"Criminal Transmission"
2013
Materials: Activated Sculpture; lavender mixed with donated HIV positive semen and etched with the code of an HIV criminalization law.
Dimensions: 4″ x 3″ x 1″
Minimum bid: $20
Camilo Godoy is an artist engaged in a multidisciplinary art practice. His work addresses the politics of citizenship and is concerned in examining the role of law in the construction of political and social meanings. He is a graduate of The New School and is currently a Queer Art Mentorship fellow.