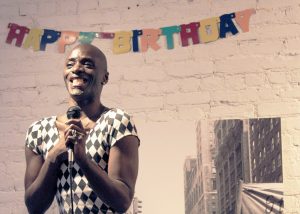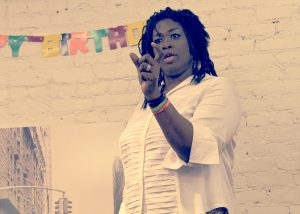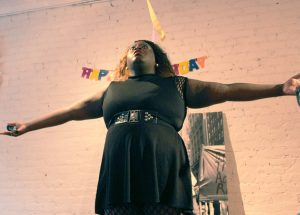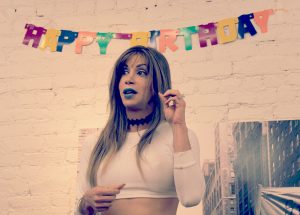 On July 7th, SRLP supporters, staff, and community members joined together for Happy Birthday, Sylvia and Marsha to celebrate the lives of Sylvia Rivera and Marsha P. Johnson. Organized by SRLP's Movement Building Team (MBT), the lively event featured dinner, performances, impromptu speeches, an awards ceremony, and, of course, birthday cake. 
From Patti Labelle to Madonna, the karaoke performances were uplifting, enthusiastic, and powerful. Interspersed between lively lip-synching were speeches by both audience members and event coordinators. Presenters spoke of Sylvia and Marsha's legacies within the community, their personal connection with them, and the present state of the trans, gender non-conforming, and intersex (TGNCI) community. 
Several reoccurring themes echoed throughout the event's speeches. Speakers talked about the importance of unity within TGNCI communities, which will help us to create and maintain resources for ourselves. Presenters emphasized that heightened visibility and mainstream media exposure are not what the TGNCI community needs; rather, we must develop ways to garner our own resources. Sylvia and Marsha P. cared for and connected countless individuals, inside and outside their immediate communities. We can look to the legacy of Sylvia Rivera, who selflessly helped those around her in addition to leading the movement for trans liberation, as what we strive to emulate and whose history we aim to sustain. 
Despite the seriousness of the speakers' messages, the event had an overall joyful atmosphere. It is important to celebrate our histories, our joy, and our resilience. The love and support we forge for one another is powerful, and nothing else, not media, nor heightened mainstream visibility, can recreate it.