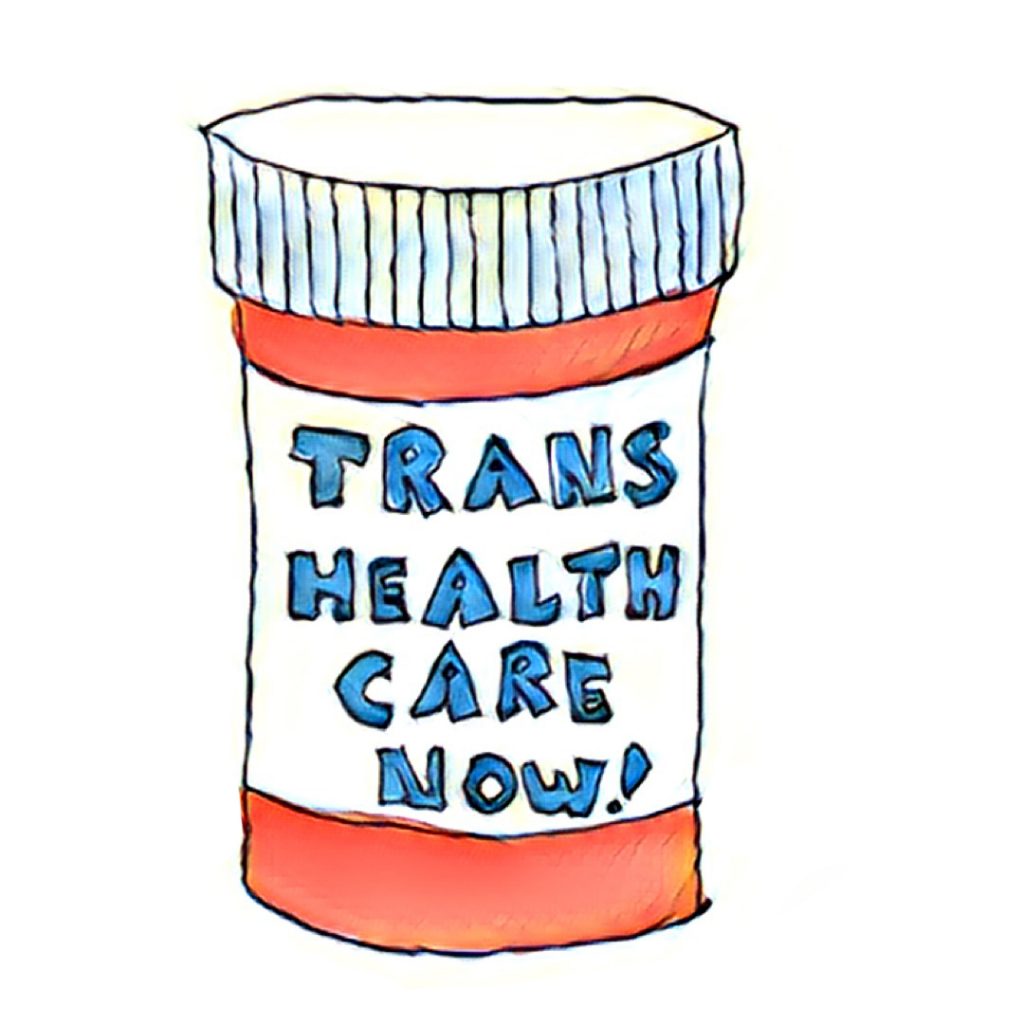 Since mid-July, the trans community has gone without proper estrogen injections. We were abruptly told that after November 2016 there will no longer be injectable estrogen available until further notice. It is no secret that many transgender women are still getting medicated through underground hormones. Before 2015, insurances were not required by law to cover estrogen for transgender care. Many of us had to pay for it by spending hundreds of dollars each year out of pocket. For low-income trans people of color, who have been historically underserved, this is a struggle we've faced before.
Not having access to our hormones poses many health risks. For example, the pill substitute that is being distributed poses a higher rate of blood clots and possible liver damage than injectable estrogen. Since 2014, the FDA has been aware of the shortage in injectable estrogen, which suggests that this is a crisis that could have been prevented. Many in our community have wondered what, if anything, has been done in the course of two years to prevent the current lack of injectable estrogen? Why isn't there a sense of urgency to get these medications out to us?
There has been a panel discussion on the shortage of injectable estrogen at Callen-Lorde Community Health Center, but there was not much clarity on the sudden shortage's cause. What we do know is that according to Par Pharmaceuticals, manufacturer of the brand name injectable, Delestrogen, there was an ingredient in their product that was taken out and replaced with a substitute. This substitute medication is ready to be shipped but it is still waiting on FDA approval, which is likely to happen in January 2017. No one knows for sure what is taking the FDA so long to approve this. What we know for sure is that updates have not been effectively communicated to health providers, which leaves many patients in limbo.
Before hormones were being covered by medical insurances, many trans women had to go out and get them on the streets, which often included sex work to pay for the medication. Without proper hormones, transgender women are often forced to revisit the underground hormone market and perform survival sex work to pay for medications that are not being monitored by our healthcare providers. This poses a risk to our safety and overall health, but, out of necessity, these are the circumstances we often find ourselves in. To revisit these experiences can be traumatic. Our health issues are not unfamiliar to the government; they now know the needs of our community. So why is this seemingly preventable crisis happening?