"We've all been knocked down. Just don't stay down. Get back up and fight. And if you can't get up, then tag someone to jump in and fight in your place. Never give up. Never say quit. Never say die!"
­- Miss Major Griffin-Gacy, on the 2016 Election
Dear Beloved Community,
Last night, many of us went to bed uncertain of what tomorrow would look like or bring for us. This has been a particularly brutal election cycle.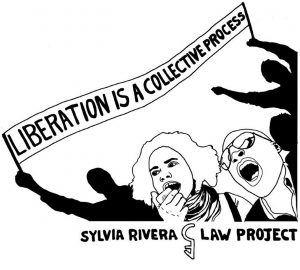 Our work does not begin and end with the presidency or the State. Justice does not trickle down from the highest seats in government. We are reminded of our belief in prioritizing political work according to the level of violence that people are facing, not according to what is most digestible to mainstream media or people outside our communities. Many in our community remain locked out of the democratic process altogether due to inequalities in policing and the prison industrial complex, immigration, and gender, racial, and economic oppression.
Many of us are feeling numb, confused, and unsure of where to go from here. Some of us want to organize and are not clear on what to do now. SRLP is sending love to all of you. We remain committed to trans liberation. We will continue to push for solutions that will impact all people confronting intersecting systems of oppression. We will continue to fight for affirming healthcare, housing, radical redistribution of wealth, and the end of gender and racial injustice, prisons, and US imperialism. Those who are suffering under systems of colonialism, policing, and capitalism are the majority, and we believe that we will win the battle for a more just world.
So what can you do next? Hold and love each other. Show up for each other. Become a part of our Movement Building Team. Volunteer your time, energy, and resources to the cause. Join our Grassroots Mobilization Committee. Most importantly, take care.
In Solidarity,
Juana Paola Peralta
Director of Outreach and Community Engagement