Learn some fun facts about one of our summer interns and check back soon to meet the others! To apply for an SRLP internship visit: http://srlp.org/get-involved/jobs-internships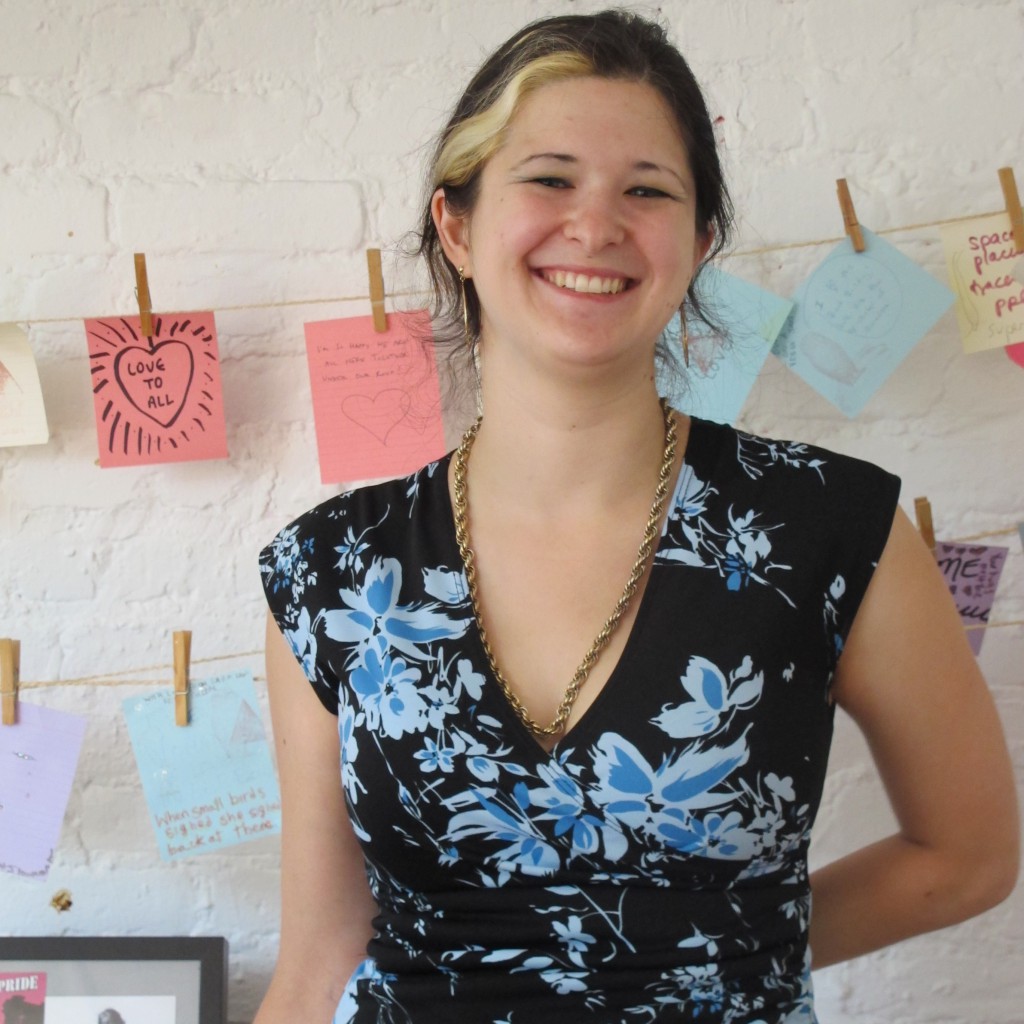 Name, Pronouns, Position and Team at SRLP
Emily Juneau, she/her/hers, Legal Intern, Direct Services Team Spring and Summer 2014
What do you do to relax / have fun?
I pretend to be superheroes on the internet. I'm part of a collaborative writing group where we all write out various heroes to make an overarching story.
What is your favorite meal to cook?
I am terrible at cooking. I've been known to set popcorn on fire and melt Styrofoam in the microwave. Thankfully, my roommate makes excellent tuna casseroles.
Favorite animals?
My cats. They are absolutely spoiled rotten.
If you have pets, do they do anything funny?
One of my cats enjoys the shower and being taken on walks. He has a cute little pink harness and we go to the park and watch pigeons together.
Favorite spot in NYC?
Molly's Cupcakes. I try to make my daily cupcake a routine.
Quirky facts about you?
I have tattoos of the X-Men and X-Statix logo, along with one from Watership Down.
What are your interests? How does that relate to your team at SRLP?
I love music. I have about 17,000 songs on my MP3 player. I feel like music offers a freedom that's rarely seen in the law, and that the same creativity should be applied to direct services, which often operate outside of the black letter.
What made you most excited about coming to SRLP?
The community-focused atmosphere and abolitionist policies.
Is there an issue or current event in which you are particularly engaged / interested?
Prison reform. I truly believe you can't be interested in social justice unless you're interested in prison reform.
What does one aspect of your utopia look like? (This could be political, fun, or both!)
A universal understanding that someone's flaws are room for growth, not an invitation for condemnation.
What is a way(s) that you enjoy challenging gender stereotypes?
Running my big mouth. I can never quite tell if it's a hobby or a compulsion.