Learn some fun facts about one of our summer interns! To apply for an SRLP internship visit: http://srlp.org/get-involved/jobs-internships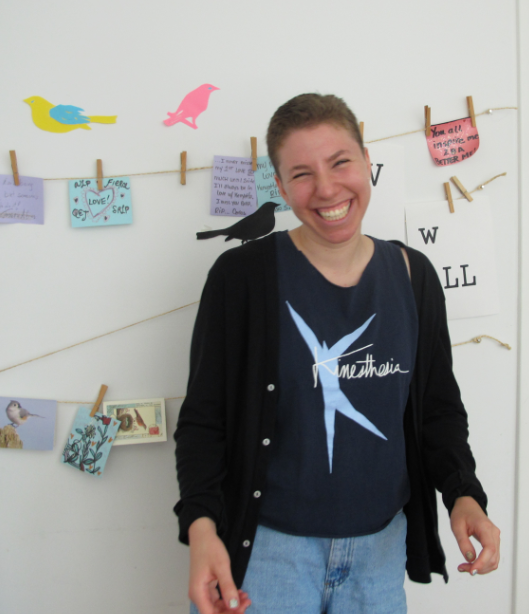 Name, Pronouns, Position and Team at SRLP
Natalia, They, Fundraising & Finance Intern
What do you do to relax?
Read Elephant and Piggie books  – an amazing children's series that can make me laugh more than anything else can.
What is your favorite food?
Sauerkraut! I love making it too, it's so delicious.
Favorite places in NYC?
The Carousel in Central Park, the Gem Room in the Natural History Museum, and getting egg creams in Inwood, where I grew up.
Is there an issue or current event in which you are particularly
interested?
Definitely queer and trans and prison abolition politics (that's why I'm here!), Palestine solidarity work, and experiencing and teaching empathy through creative movement.
What does one aspect of your utopia look like?
There would be lots of dancing; dancing that isn't about mirrors and competitiveness, but about supporting and pushing each other to grow through movement.