Read Katherine Cross's most recent piece on Feministing on Monica Jones, Jane Doe, and the prison industrial complex.
From "I Hear Them Breathing: Trans women, prison, and the limits of tolerance:"
2014 has been a decidedly double edged-sword of a year for trans women thus far. "Awareness," that maddeningly vague but precious resource, has rained upon us like falling cherry blossom petals, right along with the false promises of that debauched liberal currency known as "tolerance." That awareness has stretched across a long, polychromatic gauntlet, from the inspirations of Laverne Cox and Janet Mock, to a flowering of trans women's lit, to the depredations of activism and social media gone horribly wrong, to, at long last, the daily struggles of our invisible sisterhood.
Where once the shadows of prison, border control, and policing were wide and deep enough to easily engulf armies of trans women, now a bright light is shining into the gloom. We know the words of women who would have otherwise been lost in the drear of the prison industrial complex: from Monica Jones' activism against whorephobia, to Avery Edison's tweeted defiance, to Jane Doe's stoic missives, the trans women that courts, borders, and prisons are trying to swallow refuse to go quietly.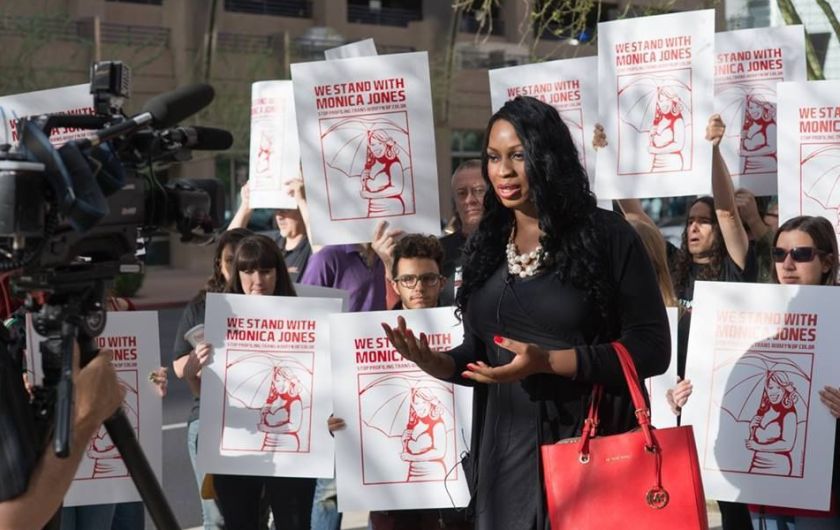 Read more: http://feministing.com/2014/05/08/i-hear-them-breathing-trans-women-prison-and-the-limits-of-tolerance/