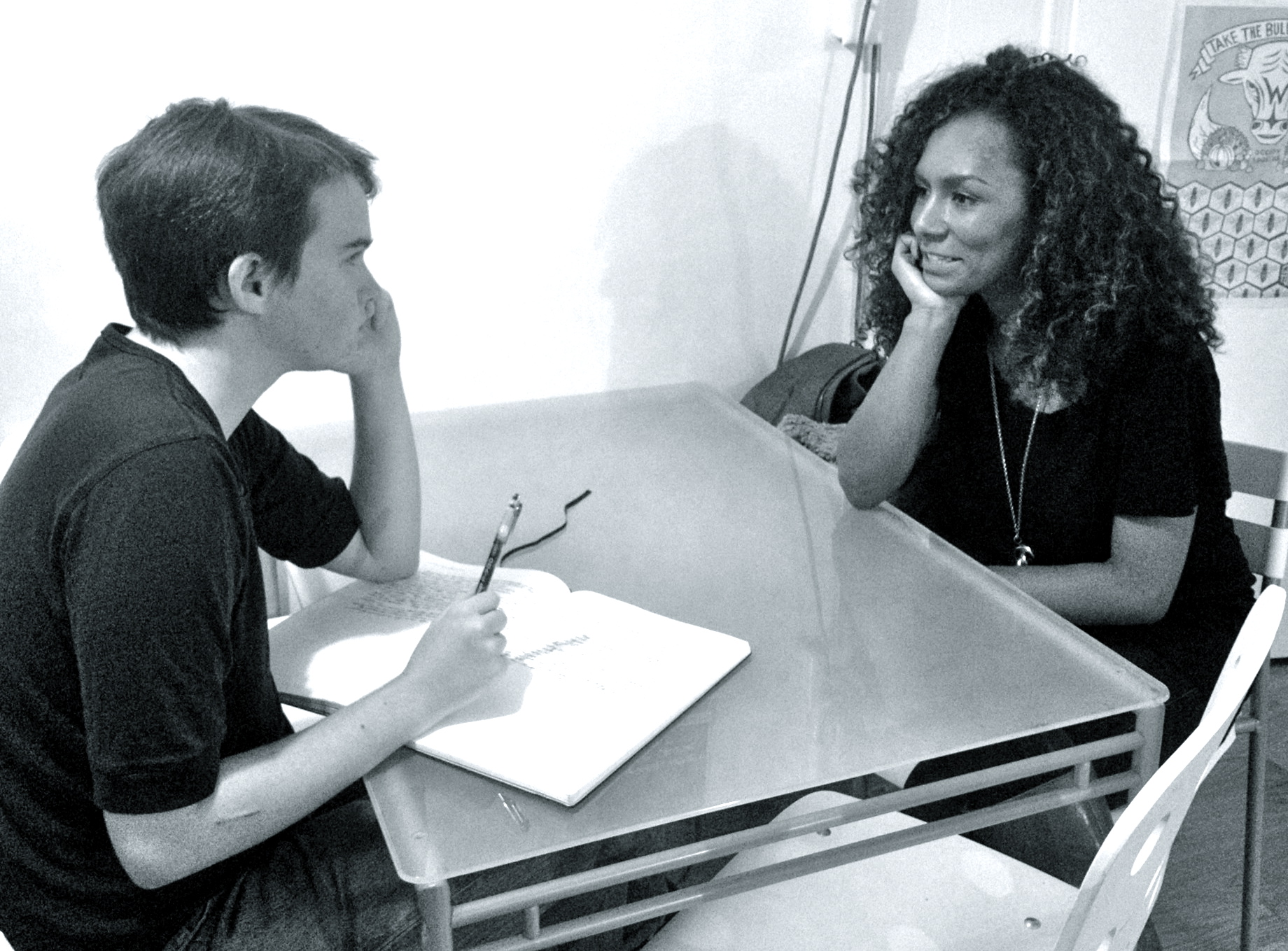 Honoree Janet Mock & SRLP supporter Stephen Ira stopped by the office today to help us get ready for SRLP10!
Attend the Celebration on November 8th! Join us in commemorating our 10 year milestone. Buy your tickets here
If you aren't in NYC you can still support SRLP10 too by helping us raise $15,000 BY NOVEMBER 8TH!
The SRLP 10 Indiegogo Campaign is a month-long fund-raising drive leading up to our 10th Anniversary Celebration on Thursday, November 8 @ 1199 SEIU, NYC. This is your opportunity to support the Sylvia Rivera Law Project's important work of increasing the political voice and visibility of low-income people and people of color who are transgender, intersex, or gender non-conforming.
Donate today! Be one of 25 people to donate just $20 each and help us meet our daily goal of $500.
Spread the word. Post this on your Facebook page, Twitter, blog or website and tell your friends/family about it!
Become a sponsor by buying an Ad in our program book. Sponsors of SRLP's 10th Anniversary Celebration receive fun perks.