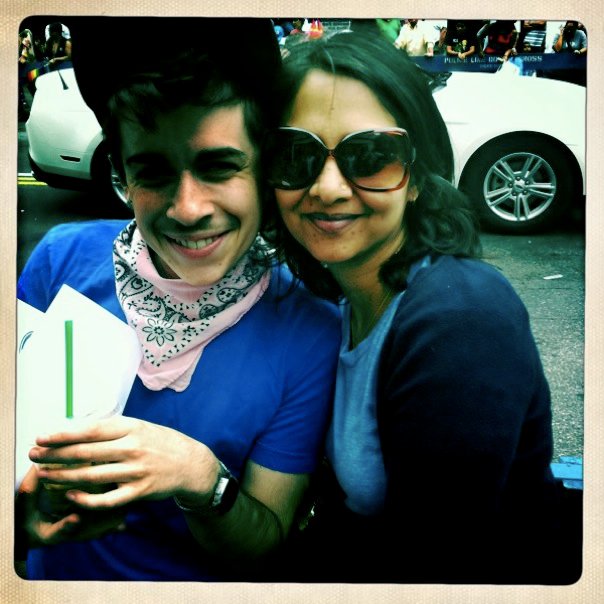 After two years of tireless work in the Prisoner Justice Project and growing SRLP's disability justice work, staff attorney and Equal Justice Works fellow, Chase Strangio, will be leaving SRLP on September 28, 2012.
Chase and Chase's partner -and long time SRLP collective member- Nadia Qurashi (pictured) recently had a baby, Simrah Elijah Strangio Qurashi.  Chase will be parenting from home for the rest of the year and plans to start a new job in 2013.
All legal inquiries should be directed to Elana Redfield and Pooja Gehi and any questions regarding the Prisoner Advisory Committee should be directed to Gabriel Foster.  Chase was a staff member at SRLP for the past two years focusing on prisoner and disability justice.  After a long history of involvement with SRLP, Chase will remain connected to the organization as a volunteer but will be leaving their staff position.
SRLP wishes Chase the best of luck in everything!