The Department of Health and Human Services is issuing a proposed rule on Section 1557 of the Affordable Care Act, which prohibits discrimination in certain health programs and activities.
This proposed rule lifts multiple barriers trans people face when accessing healthcare such as u making it unlawful to categorically exclude or limit from coverage health services related to gender transitions and providing that health care should not be denied simply because a person's assigned sex at birth is different than the sex commonly associated with a particular form of health care. This is great news for our communities and we urge community members and health care providers to submit comments on the Federal Register here by FRIDAY NOVEMBER 9!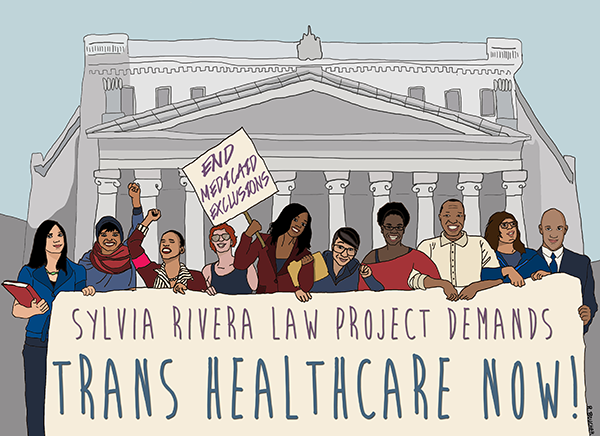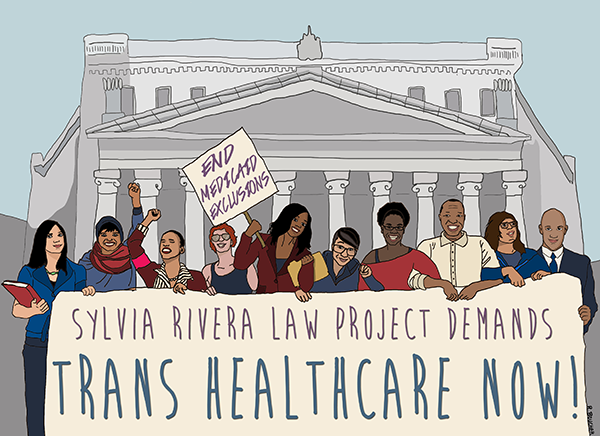 Below is some sample text you may wish to use, feel free to use this exactly, to modify it to fit your story, or to write something totally of your own choosing:
RE:     Nondiscrimination in Health programs and Activities, Proposed
Rule RIN 0945-AA02
To Whom It May Concern,
My name is ___________________ and I submit these
comments as I believe the Proposed Rule RIN 0945-AA02 is an important
first step towards securing meaningful health care for all.
In particular, I write to support the inclusion of Secs.
92.206 and 92.207 and the corresponding changes to definitions and
enforcement and accountability mechanisms that support these sections.
Discrimination in health coverage and care prevents many transgender,
gender non-conforming, and intersex people from accessing medically
necessary care and causes stress that directly contributes to negative
health outcomes for our communities.
It is essential that the final rule clearly prohibit
transgender exclusions in health insurance plans and ensure that
patients are treated according to their gender identity in health care
settings. It is also essential that the final rule not include or allow
health care providers to arbitrarily determine that any of our crucial
health care needs are "cosmetic." Determinations of health care needs
are individual and can only be made by a competent provider, or team,
and a patient.
This matters to me in particular
because________________________________
__________________________________________________
__________________________________________________
__________________________________________________
__________________________________________________
__________________________________________________
This proposed rule should apply to all
federally-administered health programs and activities and all health
programs and activities any part of which receive federal funding. This
is appropriate as it would provide consistent and uniform application of
nondiscrimination laws and better ensure a continuity of care for all
people.
I do not support the religious exemptions as this would
impact transgender, gender non-conforming, and intersex people of color
disproportionately and it would lead to negative health care outcomes
for my community. We deserve strong health care based upon standards of
care that recognize our identities and needs.
Health care is vital to the stability and strength of any
community. When health care programs can discriminate against
transgender, gender non-conforming, and intersex people because of the
types of health care we need, our perceived gender identities, or an
inability to bill for services due to code mis-matches our community is
disenfranchised and harmed. This affects everything from familial
stability to employment to stable housing. Meaningful access to
healthcare for transgender, gender non-conforming, and intersex people
is life-saving and I support this proposed rule. By making the rule even
stronger our communities are made stronger. There is no excuse for
discrimination in health care.
Thank you for your consideration.