Last week, Krissy Mahan came to our offices with a toolbag and supplies in hand. After a couple of hours of de-installing, installing, tweaking, and remodeling, SRLP's bathroom is more accessible to people with disabilities. Krissy has a couple more plans up her sleeve, but check out what she's already done! Now we have:
A lever-style door handle and button lock for greater accessibility
Sound proof foam on the bathroom door so that folks with digestive sensitivity have greater privacy
Lowered toilet paper and paper towel dispensers to make them more within reach
Two full-length mirrors so people of all sizes can see how great they look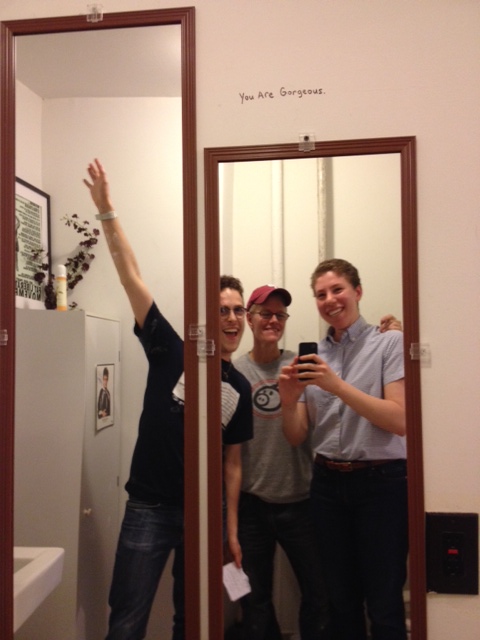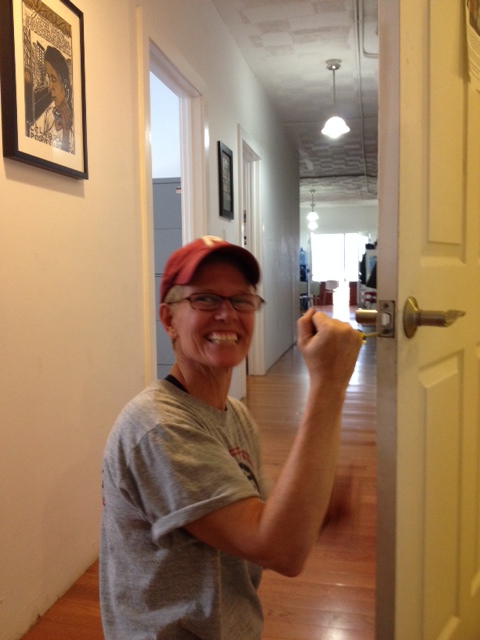 Thank you, Krissy, for putting in your time, skills, and resources to help us make SRLP accessible for our whole community! 
To learn more about the intersections of disability justice and trans justice, read this interview with Eli Clare called "Resisting Easy Answers": http://uppingtheanti.org/journal/article/09-resisting-easy-answers/