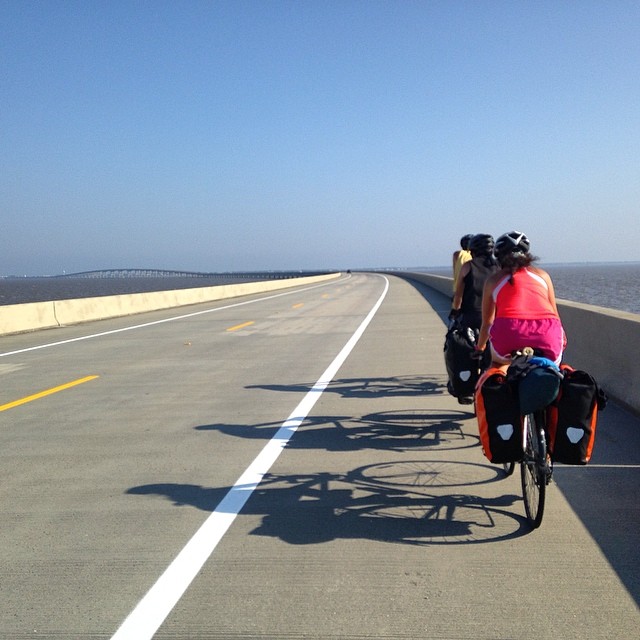 Erin Hansen, Nora Hirozawa, Jesse Montgomery, and Max Rivlin-Nadler, otherwise known as the Brazen Saddles, are riding their bikes across the country to raise money for SRLP.
A couple weeks ago, they pulled into a truck stop for a much needed water break after several hours of pedaling down Florida's sun-baked roads. A truck pulled up next to them and the driver leaned out the window to ask what they were up to. They talked about SRLP's work and their fundraising goal. The person in the truck handed them a $20 and said, "Put it toward your cause."
Now they're miles away biking west from Texas and you can support them, too! They are over 25% of the way toward reaching their $20,000 goal and your support at any level will help them get there. You can make a donation here: http://srlp.org/civicrm-base-page?page=CiviCRM&q=civicrm/pcp/info&reset=1&id=11 or send a check to the Sylvia Rivera Law Project (147 W. 24th Street, 5th Floor, New York, NY 10011), with "Brazen Saddles" in the memo line. 
Thanks to Erin, Max, Nora, and Jesse, and to all the folks who have supported the Brazen Saddles fundraising for SRLP!