If you're curious to learn more about SRLP's work and how you can get involved, join us for a new member orientation on Monday, August 11th from 1-2pm .
CLICK HERE TO REGISTER.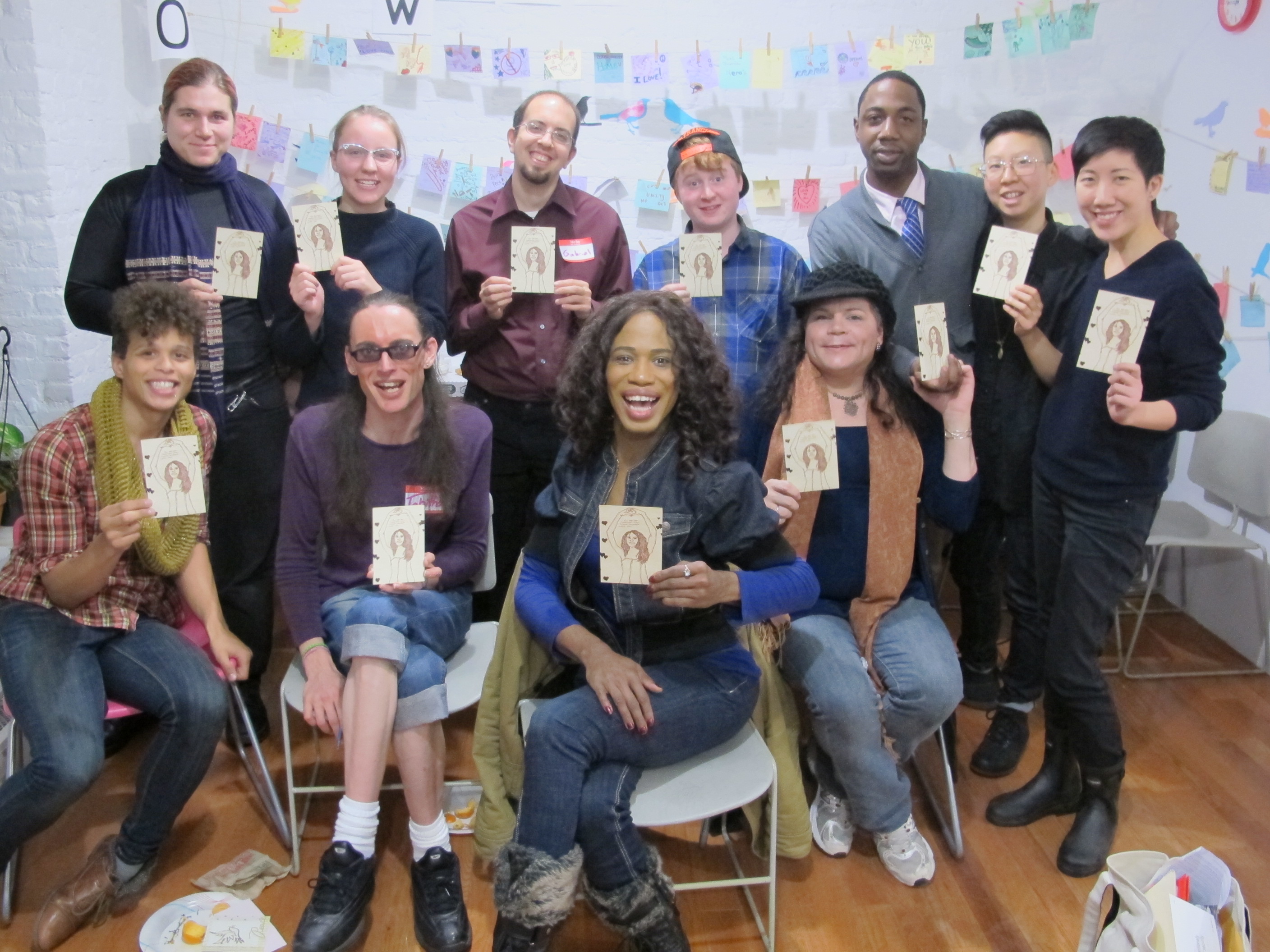 **The new member orientation is FREE and ALL are welcome**
Snacks and Metrocards provided
TRAINS: F, M, E, C, R, N, 1
What do members do?
Increase our skills and political education, build community, and work toward trans liberation with low-income people and people of color at the center.
Join one of SRLP's teams, including the Movement Building Team, the Fundraising and Finance Team, the Public Education Team, the Direct Services Team, and the Collective Development Team.
Attend membership meetings, events, and workshops to develop and evaluate SRLP's work.
How do I become a member?
Come to orientation! Orientations happen four times a year at SRLP, with one orientation geared towards people for whom Spanish is their primary language. If you can't attend an orientation, contact me at reina@srlp.org and you'll be on your way!
What do I get from being a member?
You get to deepen your involvement in SRLP, participate in the work of shaping the organization, and developing your own leadership within the Sylvia Rivera Law Project.
Can I still get legal services if I am not a member?
Yes. If you are a transgender, gender nonconforming, or intersex person who is low-income and/or a person of color, you can access free legal services at SRLP whether or not you are a member.
Do I have to pay something to become a member?
No, SRLP members are not required to pay dues. We value all the ways that members are able to support SRLP with time, skills, resources, and dollars.
For more information, contact Reina at reina@srlp.org
Flyer made by Serena Valentino, Movement Building Team Intern!