"I didn't know I needed community until it was offered to me." – James, member of SRLP's Prisoner Advisory Committee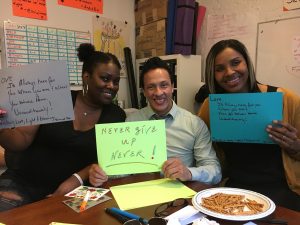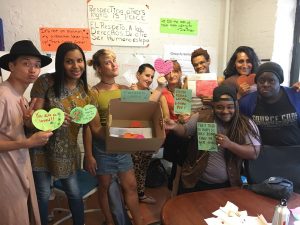 Trans, gender non-conforming, and intersex (TGNCI) folks experience significantly increased interaction with police, police violence, and incarceration. This heightened state of policing and discrimination is even more acute for folks who are of color or experiencing poverty.

Besides confinement, TGNCI and queer folks who are incarcerated disproportionately experience mistreatment, sexual violence, and discrimination. All of these factors mean that political participation and communication outside of the prison are extremely difficult, if not impossible.

Incarceration is a state of isolation and dispossession that goes beyond life on the inside. Even after release from prison, discrimination continues as folks have to "re-acclimate" to the so-called free world, and access to work, housing, and other life necessities is made more difficult with a history of incarceration.

The Sylvia Rivera Law Project believes that social justice organizations must find ways to directly involve the members of our community who have been separated from us by the criminal injustice systems. SRLP's Prisoner Advisory Committee (PAC) is one way to overcome the enormous state-created barriers to communication and political participation for the people who are most affected by the prison system. PAC currently has around 130 amazing members who are trans, intersex, gender non-conforming people who are currently incarcerated, and PAC members work with SRLP to developing creative ways to work on changing policies, building community and sharing information and strategies.

Communication with folks on the inside is incredibly important. Given the state of isolation and confinement they experience, it is easy for folks to feel like their lives and voices are ignored or don't matter. This is what makes correspondence and the receipt of mail an invaluable experience for TGNCI folks who are incarcerated.

If you are interested in sharing messages of support and solidarity with SRLP's community on the inside, consider joining us for our Holidays Are Hard Annual Card Writing Event and Mailing Party on Friday, December 15th! We will be writing letters of support and love to our community members who are currently incarcerated.

If you could donate to us this winter, support us by clicking here. Our legal and community organizing expenses greatly depends on the support of individual donors. Every dollar makes a significant difference and strengthens our movement towards trans liberation rooted in racial and economic justice.
Thank you!