When: Saturday, May 18, 2013, 5:00 pm - 9:00 pm (iCal) Where: Judson Memorial Church, 55 Washington Square South, New York, NY (See map)
This is the page for 2013. View the 2014 page at http://srlp.org/events/bigchange2014/.

SATURDAY, MAY 18TH, 2013  5-9PM. Bidding ends at 8pm sharp!
The Sylvia Rivera Law Project Collective is thrilled to celebrate our
8th ANNUAL SMALL WORKS for BIG CHANGE!
Venue:

Judson Memorial Church, 

55 Washington Square S., NYC 

*Wheelchair accessible*
Featuring:
MC'd by Chanel International
Performances by Justin Vivian Bond and Yozmit!
Music by DJ Tikka Masala
Fabulous art (see list below)
Fantastic raffle prizes – 16GB Ipod Touch from Tekserve, a gift certificate for 10 joe coffee beverages,  event tickets from La Mama Experimental Theatre, $250 gift certificate from 3rd Ward, a portfolio of posters from Just Seeds, and books from Topside Press, Feminist Press, and  NYU Press! 
Thank you to The Poetry Project for supplying vitrines during the event!
Videos by Luce Lincoln and Tara Hart
ABOUT SWBC!
SW4BC has been a wonderful success story for the Sylvia Rivera Law Project: in the past 8 years, over 70 organizing host committee members and more than 300 progressive, transgressive, and cutting-edge artists have generously donated hundreds of visionary works of art! This vibrant annual celebration reflects the radical spirit of SRLP, as well as the experimental energy of some of New York's most innovative established and emerging contemporary artists. 100% of the event's proceeds will benefit SRLP's crucial work for gender self-determination. The event is free to the public, and will including a silent auction with affordable price points beginning at $10, featuring photography, painting, drawing, sculpture, textile pieces and mixed media installations.
CONTRIBUTING ARTIST LIST (click link to view works)
Adee Roberson, AK Burns, Amber Ibarreche, Amy Sillman, Anna Betbeze, Anne Hall, Ashai Ntontan, Aurora De Armendi, Baseera Khan, Brian Healey, Buzz Slutzky, Camilo Godoy, Candice Lin, Celeste Dupuy-Spencer, Cristina Covucci, Dennis Nelson aka Johnny Cash, Edie Fake, Emmett Ramstad, Emily Roysdon, Emily North, Erica Cho, Erica Wessmann, Guadalupe Rosales, Ginger Brooks Takahashi, Felipe Baeza, Iris Mae Leslie, Jai Arun Ravine, Jaime Shearn Coan & Zee Boudreaux, Jessica Watson,  Jeanine Oleson, Jonah Groeneboer, Jombi Supastar, K8 Hardy, Kalani Lee Catbagan, Kamaria Weems, Katie Hubbard, Katrina del Mar,  Keith Gemerek, Keltie Ferris, Kerry Downey and Marina Ancona, Kjerstin Rossi, Kwesi Ferebee, Laimah Osman, Leeroy Kun Young Kang, Larry Hoysic, Leah DeVun, Leidy Churchman, Lila Freeman, Liz Collins, LJ Roberts,  Logan Macdonald, Lupe Salinas, Mariette Pathy Allen, Mia Nakano, Michelle Handelman, Moyra Davey, Nami Hall aka House of Bruno, Park McArthur, Patty Chang, Paul W. von Bex, Peter Gallo, Pilar Gallego, Quito Ziegler, Rachael Warner, Rachel Bookbinder, Rachel Higgins, REH Gordon, Ricardo Carranza, Roberta Rivera, Sabelo Narasimhan, Sadie Benning, Samantha Box, Scooter LaForge, Shaylana, Solange Roberdeau, Sophia Wallace, Susan vanderMellen, Tara Mateik, Trina Rose, Tuesday Smillie, Ulrike Muller, Vanessa Huang, Xylor Jane, Zave Martohardjono and more!
**Postcard by Caroline Paquita**
Plus! Official After Party brought to you by 

HEY QUEEN

. Click

here

to purchase Hey Queen tickets!
Latest News
SRLP THANKS OUR GENEROUS IN-KIND DONORS: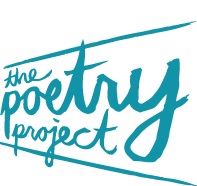 HOST COMMITTEE

Yvette Choy
Laimah Osman
Allison Palmer
Ezra Berkley Nepon
Reina Gossett
Leeroy Kang
Tara Hart
Chanel Lopez
Caroline Paquita
Ryann M Holmes
AV Benford
Lily Hiott-Mllis
Chelsea Johnson-Long
Jeanne Vaccaro
Ola Osaze


For more information email Ola at smallworks4bigchange@gmail.com or call 212.337.8550 x301
Judson Memorial Church
55 Washington Square South
New York, NY