When: Wednesday, September 16, 2015, 5:00 pm - 9:00 pm (iCal) Where: LGBT Center, 208 W 13th Street, New York, New York (See map)
SRLP will be tabling at the Callen-Lorde Community Health Center's Gala for Trans Health on September 15th from 5-9pm at The Center.
The MMI Health Forum Gala is a celebration of community, with dinner, dancing, performance and discussion, addressing the mortality and safety concerns of trans and gender non-conforming (TGNC) individuals while providing empowerment strategies for accessing health and wellness services.
This event is FREE.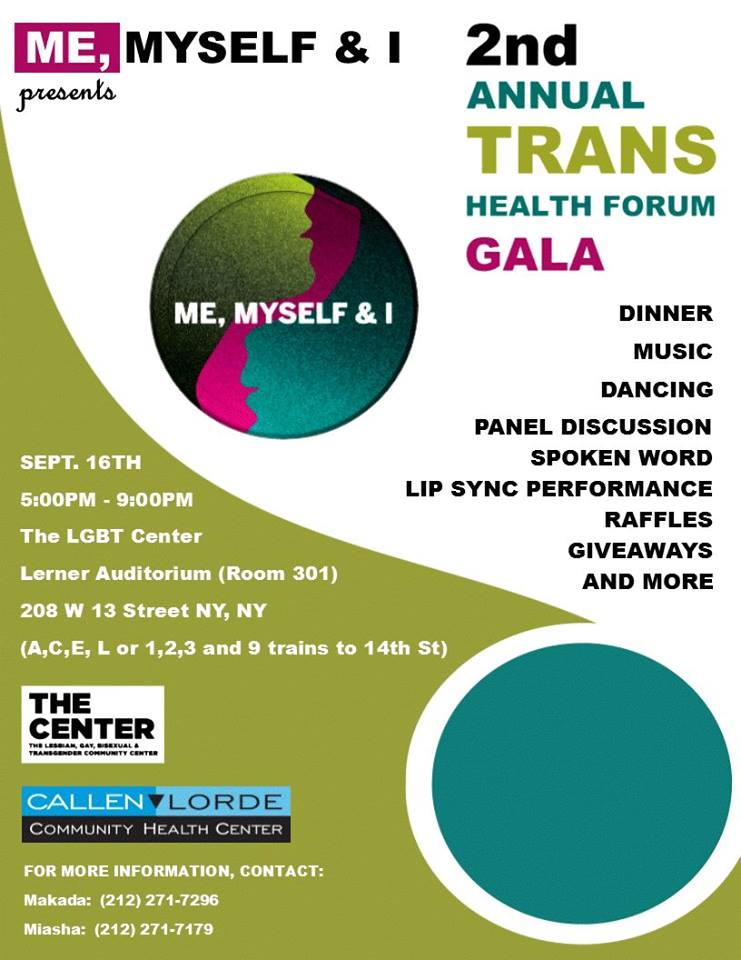 LGBT Center
208 W 13th Street
New York, New York