When: Friday, May 6, 2016, 6:00 pm - 8:00 pm (iCal) Where: SRLP (Sylvia Rivera Law Project), 147 W 24th St, 5th Floor, New York, NY (See map)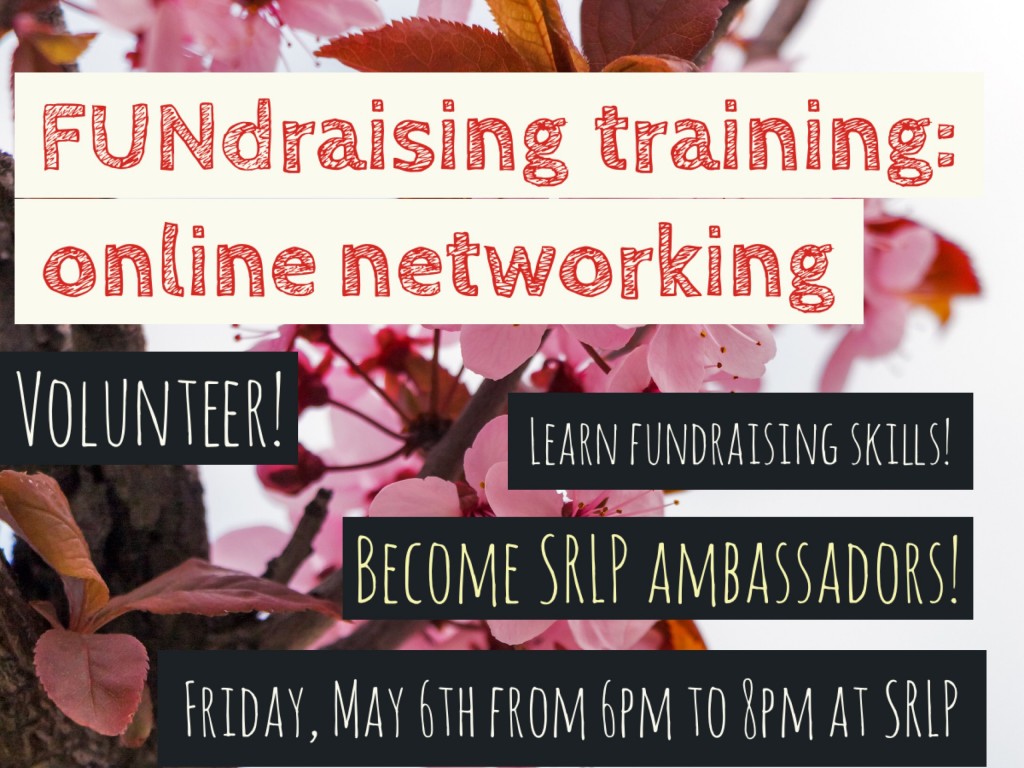 Would you like to get hands on and volunteer for a national online campaign this month? Are you interested in supporting SRLP's mission to fight for trans liberation rooted in gender, racial and economic justice? Do you want to learn more about how to fundraise for causes you believe in? Come to SRLP this Friday from 6 to 8 pm to learn more about grassroots fundraising, and how you could volunteer to keep our work going strong.
This session is open to everyone and we encourage everyone to come. No experience in fundraising or the legal field is required – just passion for social justice! Building is elevator-accessible. Food and Metrocards will be provided.
Trains C/E/F/M/R/N/1 to 23rd street
For more information, contact ethan [at] srlp.org
SRLP (Sylvia Rivera Law Project)
147 W 24th St, 5th Floor
New York, NY