When: Tuesday, September 30, 2014, 6:00 pm - 8:00 pm (iCal) Where: SRLP (Sylvia Rivera Law Project), 147 W 24th St, 5th Floor, New York, NY (See map)
Join SRLP's Movement Building Team and meet our new staff member Juana Peralta at our upcoming Coffee Talk! We'll talk about MBT's work and upcoming events and kick off the Prison Pen Pal Project for this year!
If you've been involved in our Prisoner Justice Project work OR if it's brand new to you, join us! To learn more about the work visit http://srlp.org/prisoner-advisory-committee
**This event is FREE and ALL are welcome**
Snacks, Metrocards and English/Spanish Interpreting will be provided. SRLP's office is in an elevator building.
TRAINS: F, M, E, C, R, N, 1
For more info contact Reina Gossett, Director of Membership at reina@srlp.org or by calling 212-337-8550 ext. 306.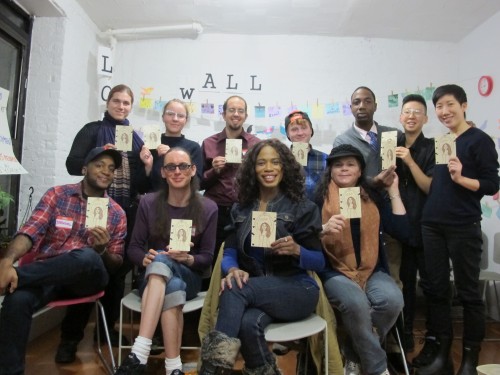 Prisoner Pen Pal Postcard Project
SRLP (Sylvia Rivera Law Project)
147 W 24th St, 5th Floor
New York, NY