When: Tuesday, April 5, 2016, 4:00 pm - 5:00 pm (iCal) Where: SRLP (Sylvia Rivera Law Project), 147 W 24th St, 5th Floor, New York, NY (See map)
Have you been arrested in New York State or elsewhere?
Get your questions answered!
Get your NYS rap sheet today!
The Legal Action Center is coming to SRLP to give a free workshop about all things related to rap sheets/criminal records.
Some topics that will be covered:
– How to get and read your rap sheet
– How to "clean up" your rap sheet
– Employment rights with criminal convictions
– Rights of people living with HIV/AIDS and employment
This event is open to all clients and members.
Metrocards will be provided.
Trains C/E/F/M/R/N/1 to 23rd Street
For any questions, please contact Mik Kinkead at mik [at] srlp.org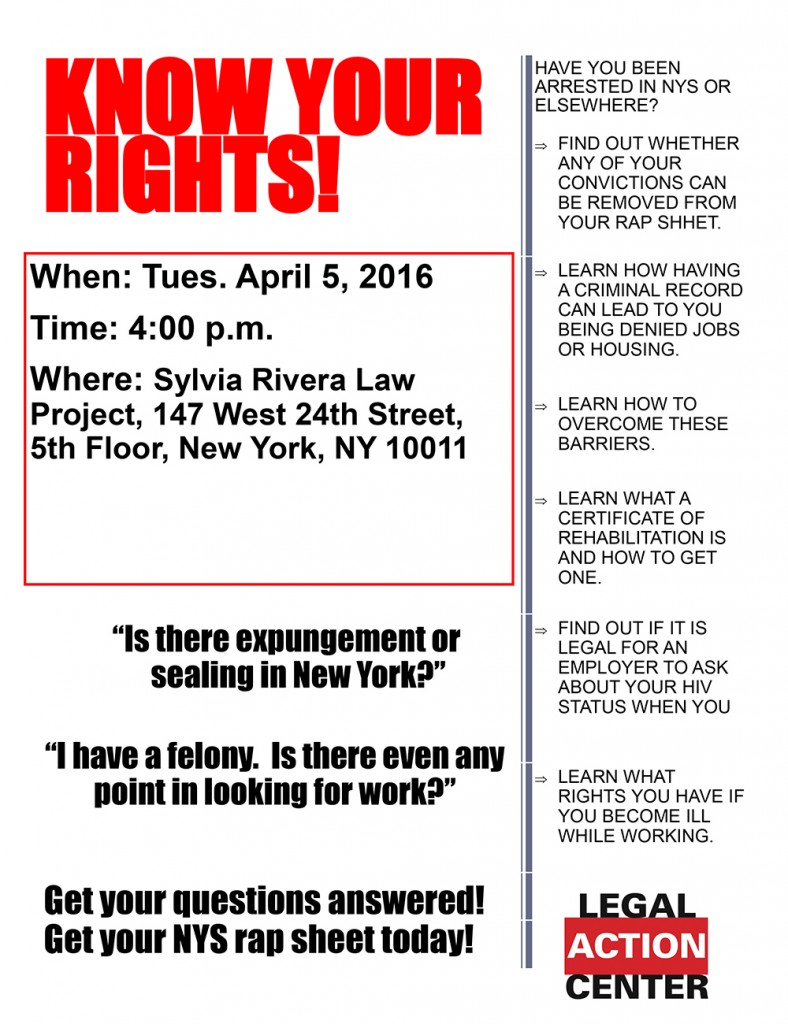 SRLP (Sylvia Rivera Law Project)
147 W 24th St, 5th Floor
New York, NY