When: Sunday, December 2, 2018, 12:00 pm - 3:00 pm (iCal) Where: SRLP (Sylvia Rivera Law Project), 147 W 24th St, 5th Floor, New York, NY (See map)
Join Black & Pink NYC and the Sylvia Rivera Law Project on Sunday, December 2 from noon to 3pm to write holiday cards to our incarcerated lgb-tgnc+ family including members of our Prisoner Advisory Committee! Pizza, snacks, and MetroCards will be provided. All are invited so please bring friends!

All materials will be provided but donations of stamps, envelopes, and postcards are appreciated!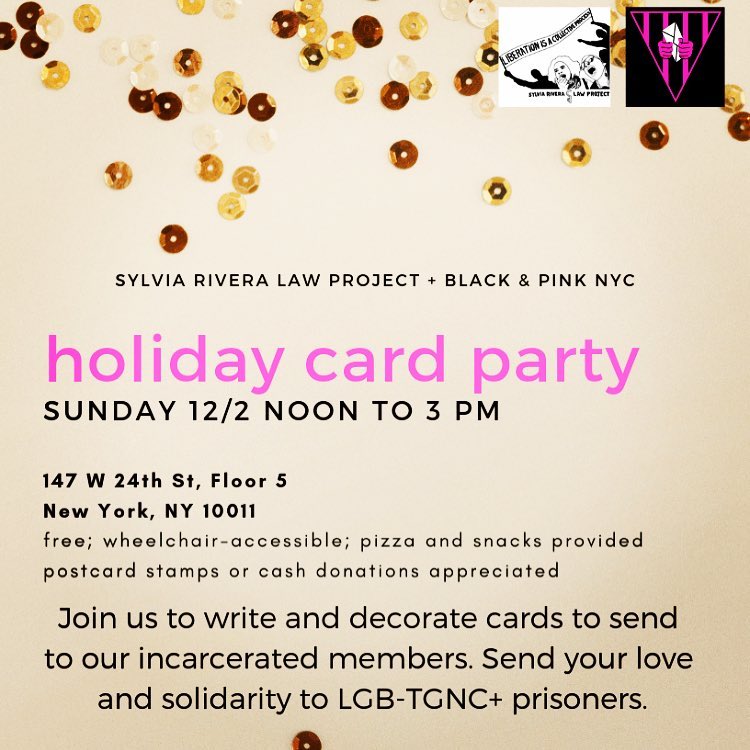 SRLP (Sylvia Rivera Law Project)
147 W 24th St, 5th Floor
New York, NY