When: Wednesday, May 28, 2014, 5:00 pm - 9:00 pm (iCal) Where: SRLP (Sylvia Rivera Law Project), 147 W 24th St, 5th Floor, New York, NY (See map)
What are you doing Wednesday night? Coming to SRLP to help us get this year's annual report stuffed, stamped, and sent!
Snacks and Metro cards will be provided! Our building has an elevator.
We can't wait to see you!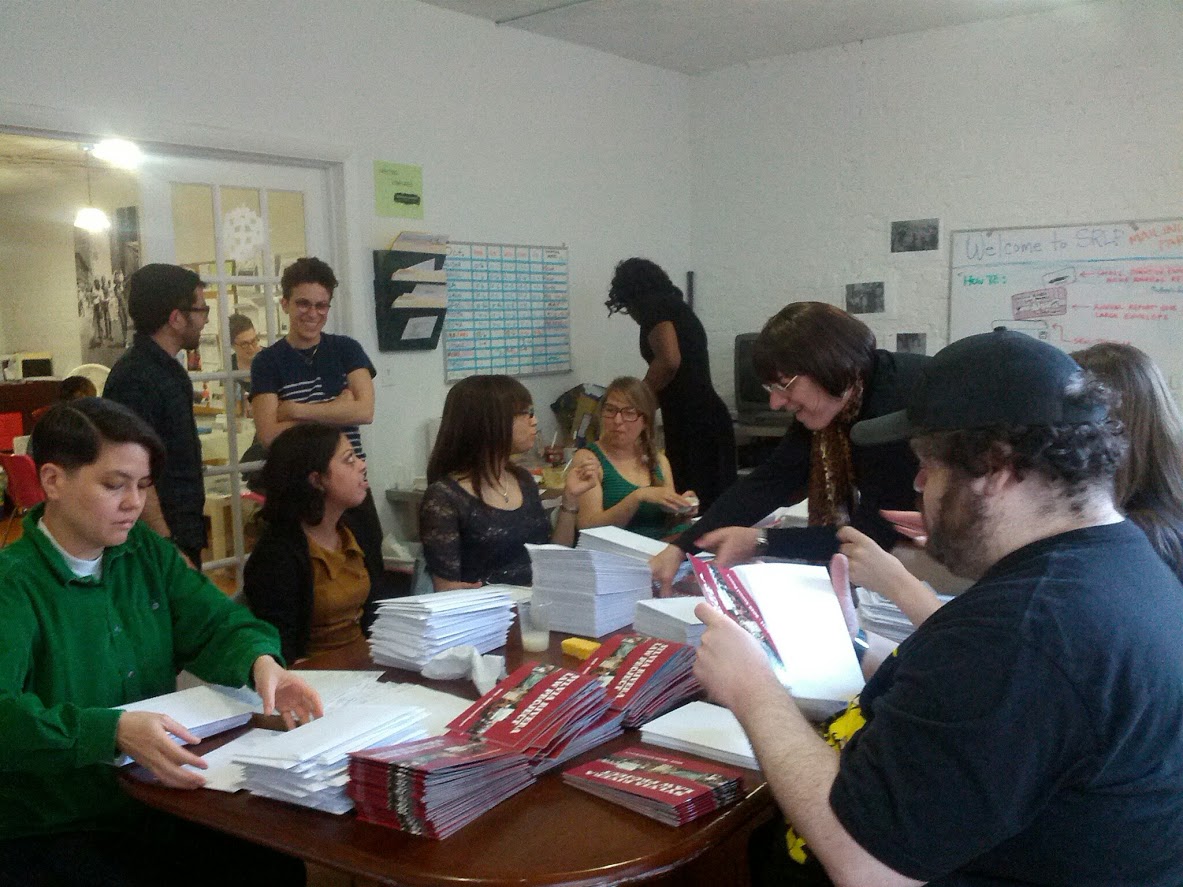 SRLP (Sylvia Rivera Law Project)
147 W 24th St, 5th Floor
New York, NY