When: Tuesday, March 24, 2015, 6:00 pm - 8:00 pm (iCal) Where: SRLP (Sylvia Rivera Law Project), 147 W 24th St, 5th Floor, New York, NY (See map)
#transhealthcarenow!
What's happening with trans health care in New York now that the new regulations have rolled out? How can you be more involved in our work demanding fully trans-inclusive care?
At our last meeting we came up with some idea's that we'll follow up on, like creating resources, training materials and plans, and more! We'll also take a look at some footage from Paper Tiger TV's interviews with you and other community members about the importance of trans health!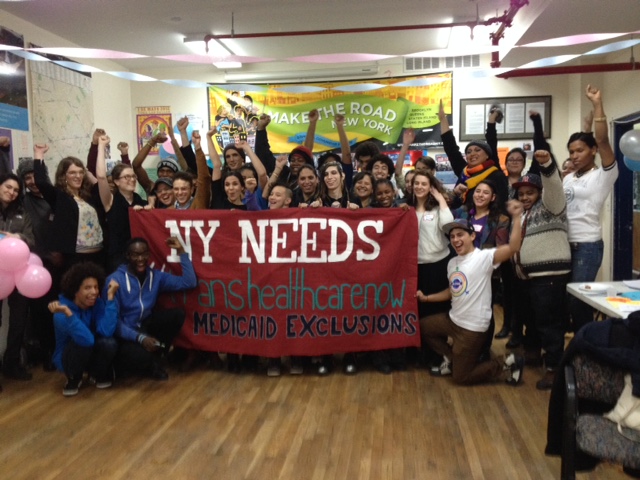 **The Member Meeting is FREE and all members are welcome**
SRLP's office is elevator-accessible. Snacks and Metrocards provided
147th West. 24th Street (between 6th and 7th ave), 5th floor
TRAINS: F, M, E, C, R, N, 1
For more information, contact Sasha Alexander and Juana Peralta at mbt [at] srlp.org
SRLP (Sylvia Rivera Law Project)
147 W 24th St, 5th Floor
New York, NY