When: Thursday, October 17, 2013, 7:00 pm - 8:00 pm (iCal) Where: SRLP (Sylvia Rivera Law Project), 147 W 24th St, 5th Floor, New York, NY (See map)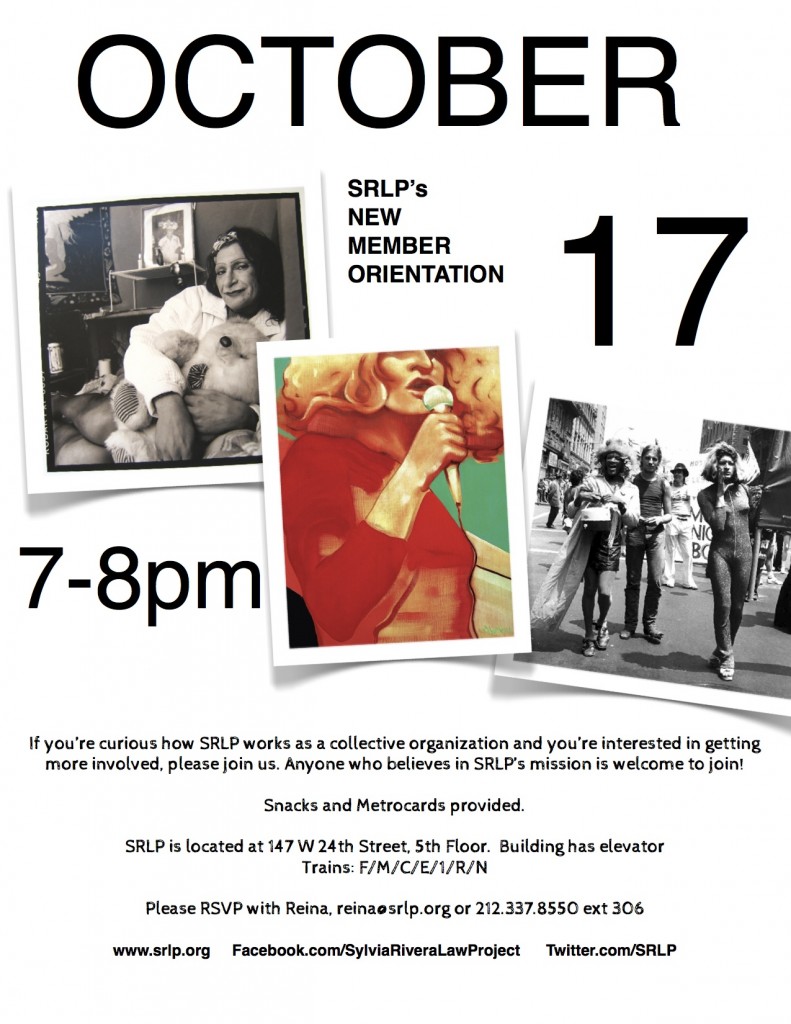 If you're curious how SRLP works as a collective organization and you're interested in getting more involved, please join us. Anyone who believes in SRLP's mission is welcome to join!
Building has elevator
Trains: F/M/E/C/R/N/1
Snacks and metrocards will be provided.
Invite friends: https://www.facebook.com/events/339020742899842/
Please RSVP with Reina below or 212-337-8550 ext 306
[contact-form][contact-field label='Name' type='name' required='1'/][contact-field label='Email' type='email' required='1'/][contact-field label='Comment' type='textarea'/][/contact-form]
SRLP (Sylvia Rivera Law Project)
147 W 24th St, 5th Floor
New York, NY