When: Thursday, November 9, 2017, 6:00 pm - 8:00 pm (iCal) Where: LGBT Center, 208 W 13th Street, New York, New York (See map)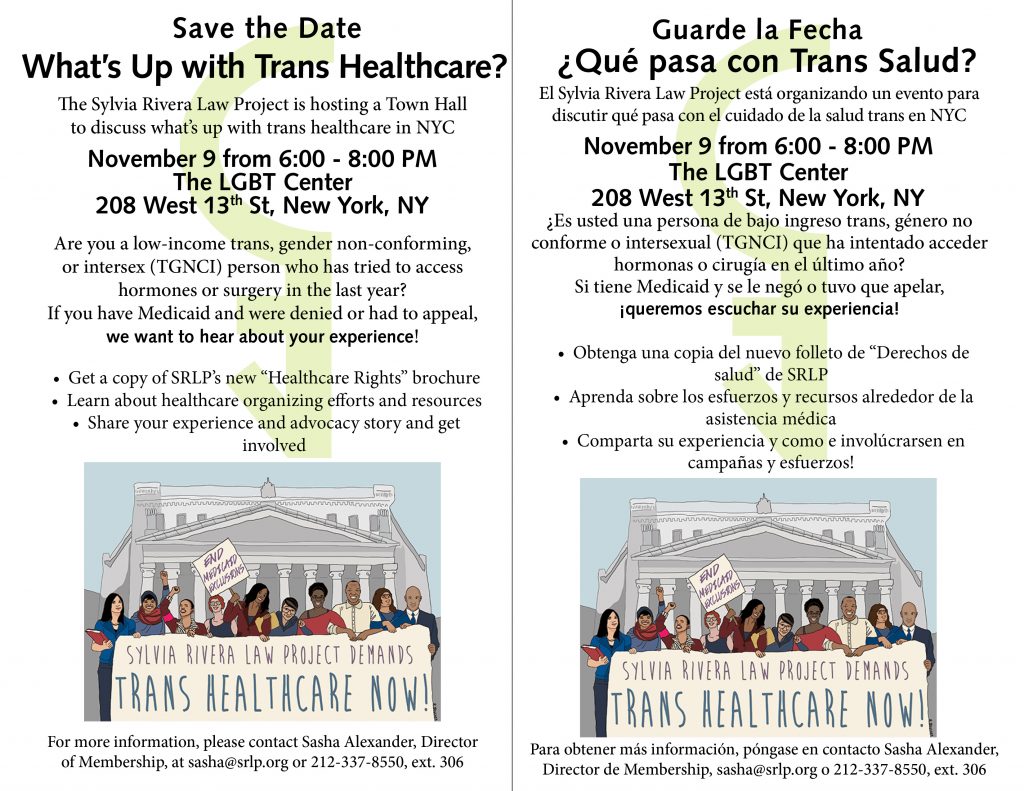 The Sylvia Rivera Law Project is hosting a Town Hall to discuss what's up with trans healthcare in NYC.
Are you a low-income trans, gender non-conforming, or intersex (TGNCI) person who has tried to access hormones or surgery in the last year?
If you have Medicaid and were denied or had to appeal, we want to hear about your experience!
Get a copy of SRLP's new "Healthcare Rights" brochure
Learn about healthcare organizing efforts and resources
Share your experience and advocacy story and get involved
For more information, please contact Sasha Alexander, Director of Membership at sasha@srlp.org or 212-337-8550, ext. 306.
LGBT Center
208 W 13th Street
New York, New York