News & Accomplishments at Sylvia Rivera Law Project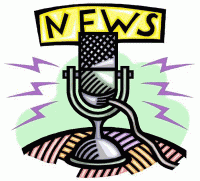 This update went out to our mailing list in December 2010 – if you didn't get the mailing, find out more here and sign up for our mailing list!
PUBLIC EDUCATION
This year, we provided training and education to over 1,000 community members, lawyers, and service providers. Here are some recent highlights:
We trained 120 housing court judges, court attorneys, and court reporters on how to support transgender • pro se tenants in housing court.
We raised trans awareness to reduce discrimination and increase services for HIV positive transgender • people at trainings for contract managers at the Department of Health AIDS Institute and service providers at the HIV Law Project.
At a panel on Transgender Communities and the Prison Industrial Complex at Northeastern School of Law • we reached over 100 students and activists.
We increased trans awareness for those who provide advocacy services for individuals with developmental • disabilities at a training for AHRC.
We shared an intersectional analysis of reproductive justice, prison abolition, and trans liberation struggles • at UCLA, where we spoke to Law Students for Reproductive Justice, and at the conference From Abortion Rights to Social Justice: Building the Movement for Reproductive Freedom at Hampshire College.
Our discussion of state violence against trans people educated over 50 public policy students at the NYU • Wagner School of Public Service's panel Response and Resistance: Multiple Strategies to Address State Violence Against LGBTQ Communities.
Find out more about SRLP's trainings
HOUSEWARMING PARTY
On September 16, 2010, SRLP joined with the Audre Lorde Project, FIERCE, and Queers for Economic Justice for a joint housewarming party to celebrate our new shared home at 147 West 24th Street in New York City. Free and open to all ages, over 500 people joined in this vibrant celebration of the collaborative spirit of four established community organizations with a combined 42 years of critical work!
The event raised over $3,000 which was split between SRLP, QEJ, FIERCE and ALP. Community members enjoyed a dance floor, group art project, refreshments, a raffle, speeches livecast on multiple floors, photo and video histories of all the organizations, and a contest to name the building!
NEW STAFF
SRLP has three new staff!
US SOCIAL FORUM
In June, SRLP attended the United States Social Forum in Detroit, Michigan. As part of the ROOTS Coalition, we built a new level of shared national strategy for queer and trans justice movements in the US. Two of SRLP's community members active in the Transforming Justice Coalition joined us in facilitating a workshop to build strategy around Trans Communities and Detention. SRLP attorney Pooja Gehi co-facilitated the national queer and transgender People's Movement Assembly (PMA). This gathering was the culmination of a collective process to identify and discuss the major issues our communities face and work toward a shared agenda for a new queer rights movement that incorporates crucial issues around immigration and racial and economic justice. Check out the resulting document Queer and Trans People's Resolution for the Safe Self-Determination