Six Months of News & Accomplishments at the Sylvia Rivera Law Project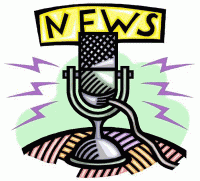 PRISONER ADVISORY COMMITTEE
SRLP's Prisoner Advisory Committee released the very first issue of their newsletter, In Solidarity. Our Prisoner Advisory Committee (PAC) builds the capacity, accountability, and effectiveness of our work by giving imprisoned people who are trans, intersex, gender nonconforming or allies a way to participate in and guide our work while building their skills. We are excited about the publication of the PAC's first newsletter, which both in concept and content was generated entirely by the PAC and other community members in prison.
APPELLATE COURT VICTORY!
After a year-long struggle, New York State Supreme Court's Appellate Division, Third Department, has upheld transgender people's right to change their names. This decision confirms that judges cannot deny a person's petition to change their name simply because they seek to adopt a feminine name rather than a masculine name, or vice versa. Nor can judges request medical evidence regarding a petitioner's gender that is irrelevant to a name change proceeding. This case overrules prior Civil Court cases in which judges required transgender petitioners to show proof of a gender transition before approving name change proceedings, and is an important victory for transgender people throughout New York State.
COMMUNITY LEGAL INTERN 
SRLP welcomes Rachel Peters, our new Community Legal Intern! The goal of this internship position is for community members who are not lawyers or law students to develop their legal and advocacy skills. Rachel leads a gender identity group for young community members at The Door, a youth empowerment and service organization in New York City.
Rachel also has a tremendous amount of personal experience within our policy areas. She is excited to share and build upon her skills and experience with SRLP, and we are excited to work with her!
KNOW YOUR RIGHTS TRAININGS
SRLP provides "Know Your Rights" trainings and brochures. These self-advocacy tools increase community members' awareness of rights and resources.
In October, SRLP conducted a Know Your Rights training on police interactions at Sylvia's Place, a shelter for homeless LGBT youth in New York City. This training was actually interrupted by the police, who entered and searched without a warrant, reinforcing the dire need for our Know Your Rights trainings and resources.
In February, SRLP conducted a Spanish-language training on name changes hosted by the AIDS Center of Queens County.
MEMBERSHIP MODELS
Researching Membership Models. SRLP Collective members are working collaboratively with activists from groups including Justice Now, CA Coalition for Women Prisoners, and INCITE! Women of Color Against Violence to learn about and assess various models to build effective membership organizations. We have received an overwhelming response about the need for this research! We plan to create both a community report and an academic publication to share the knowledge we are collecting.