The Sylvia Rivera Law Project is thrilled to introduce you to three new staff members: Gabriel Foster, Reina Gossett, and Chase Strangio!
Check out our full staff list and bios here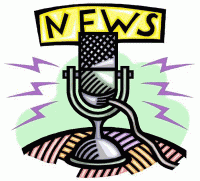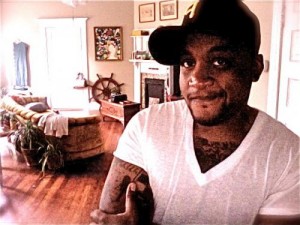 Gabriel Foster, our new Outreach Director, works to connect and engage community members by spreading the word about SRLP while working closely with Membership Director, Reina Gossett and the Movement Building Team.   He also coordinates outreach to our imprisoned community members through our Prisoner Advisory Committeeand Prisoner Pen Pal Project.   Gabriel has a strong background in outreach and community building.  Before making his way to New York he was the Director of the Fierce Youth Reclaiming & Empowering Program at Spark! Reproductive Justice Now in Atlanta, Georgia creating new programming for Southern LGBTQ youth of color and their allies and worked with the Leeway Foundation in Philadelphia conducting outreach to artists working for social change within transgender communities. Prior to moving to the Eastern Time Zone, Gabriel worked in Seattle, WA with the American Friends Service Committee to build LGBTQ youth leadership and at the Northwest Network of Bi, Trans, Lesbian & Gay Survivors of Abuse where he helped them develop youth programming. Gabriel deeply believes in the power of beating hearts and community and has witnessed communities stretching beyond what they might have imagined they were capable of as they work towards liberation.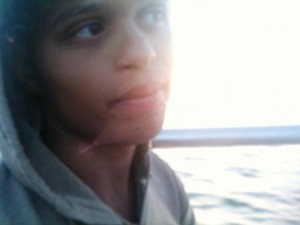 Reina Gossett, our new Membership Director, focuses on building and maintaining relationships with new SRLP members to grow leadership and deepen their involvement in our work supporting gender self-determination and changing policies that impact our communities.  She comes to SRLP with a wealth of organizing and membership building experience.   Most recently, Reina was Director of the Welfare Organizing Project at Queers for Economic Justice.  Prior to her work building a base of low-income LGBTGNC people with Queers for Economic Justice, Reina was awarded a Soros Justice Fellowship by the Open Society Institute.  During this time Reina organized with Critical Resistance and the Community in Unity Coalition to curtail the effects of the Prison Industrial Complex in New York City by successfully stopping the City from building a new "gender friendly" jail in the South Bronx.  Reina believes creativity and imagination are crucial for growing strong communities and practicing self-determination.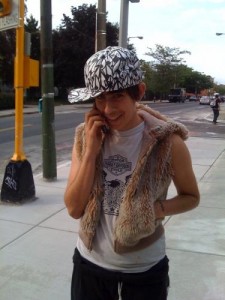 We are also excited to announce that former intern and current Collective Member Chase Strangio has been awarded an Equal Justice Works Fellowship.  The Equal Justice Works Fellowship program places new lawyers in two-year assignments at nonprofit public interest organizations to implement projects meeting community needs.  Chase's fellowship focuses on addressing the legal and organizing needs of transgender, gender non-conforming and intersex people with psychiatric disabilities and deepening SRLP's connection to and support of the disability justice movement.  Chase was a Public Interest Law Scholar at Northeastern University School of Law and graduated from Northeastern in May with a JD.  During law school Chase worked with queer young people as an intern with the Peter Cicchino Law Project and helped develop a pilot clinical program at Northeastern to serve the legal needs of queer young people in the Boston area.  Chase has also worked worked with the Criminal Defense Division of the Legal Aid Society and as a litigation assistant at Gay & Lesbian Advocates & Defenders (GLAD).  From these litigation experiences, Chase developed a critique of many law reform projects and brings to SRLP a commitment to strategizing about how legal work can be supportive of a notion of justice separate from the oppressive institutions currently in place.
Please join us in welcoming Reina, Gabriel and Chase!