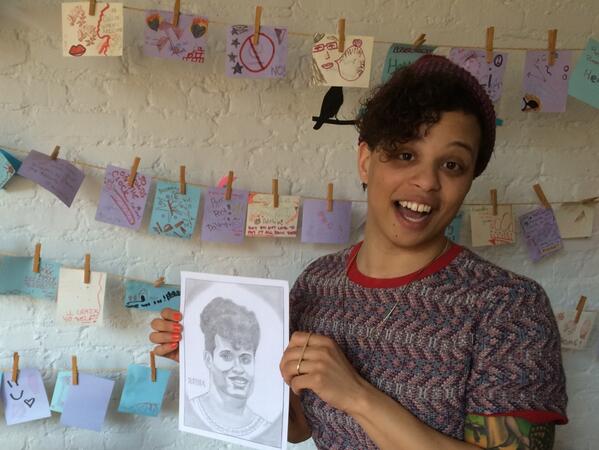 Robert "Rabi" Cepeda, an incarcerated PAC member and incredible artist, drew this beautiful portrait of Reina Gossett. There's more where that came from in SRLP's 2014 Calendar, now for $5!
Get yours today and get one for a friend while you're at it! CLICK HERE TO ORDER YOURS TODAY! Or visit http://srlp.org/get-involved/merchandise
SRLP's calendar is one of the important outcomes of our Prisoner Justice Project work, envisioned and produced in collaboration with incarcerated trans and gender nonconforming people and community members and allies on the outside. Even while existing under some of the most violent and isolating conditions, members of PAC continue to find ways to survive, resist, and break down physical barriers created to systemically divide our communities with powerful art and history.
The 2014 calendar includes art by PAC members Shaylanna Luvme, S. Torma, Nouchie W. Vellon, Carey Amber, Raphael Valle III, Dennis Nelson, and Miguel Medina. Additional contributors: AJ Lewis, Gabriel Foster, Morgan Bassichis, Elana Redfield, Caroline Paquita, Tyrone Boucher, Ariel Springfield, and Rachel Warner.
Visit http://srlp.org/get-involved/merchandise to order yours today!