On April 5, you marched and chanted with communities across the U.S. in a mass mobilization to end deportations. Our work to protect and build power with trans and gender nonconforming immigrants and our broader communities continues, and we need you to keep it going.
On Thursday, April 17, we will have a New Member Orientation followed by a Know Your Rights workshop on immigration, which I'm facilitating! I hope you will join me to learn more about our issues, our rights, and how we can resist together.
You can register for the orientation and workshop here.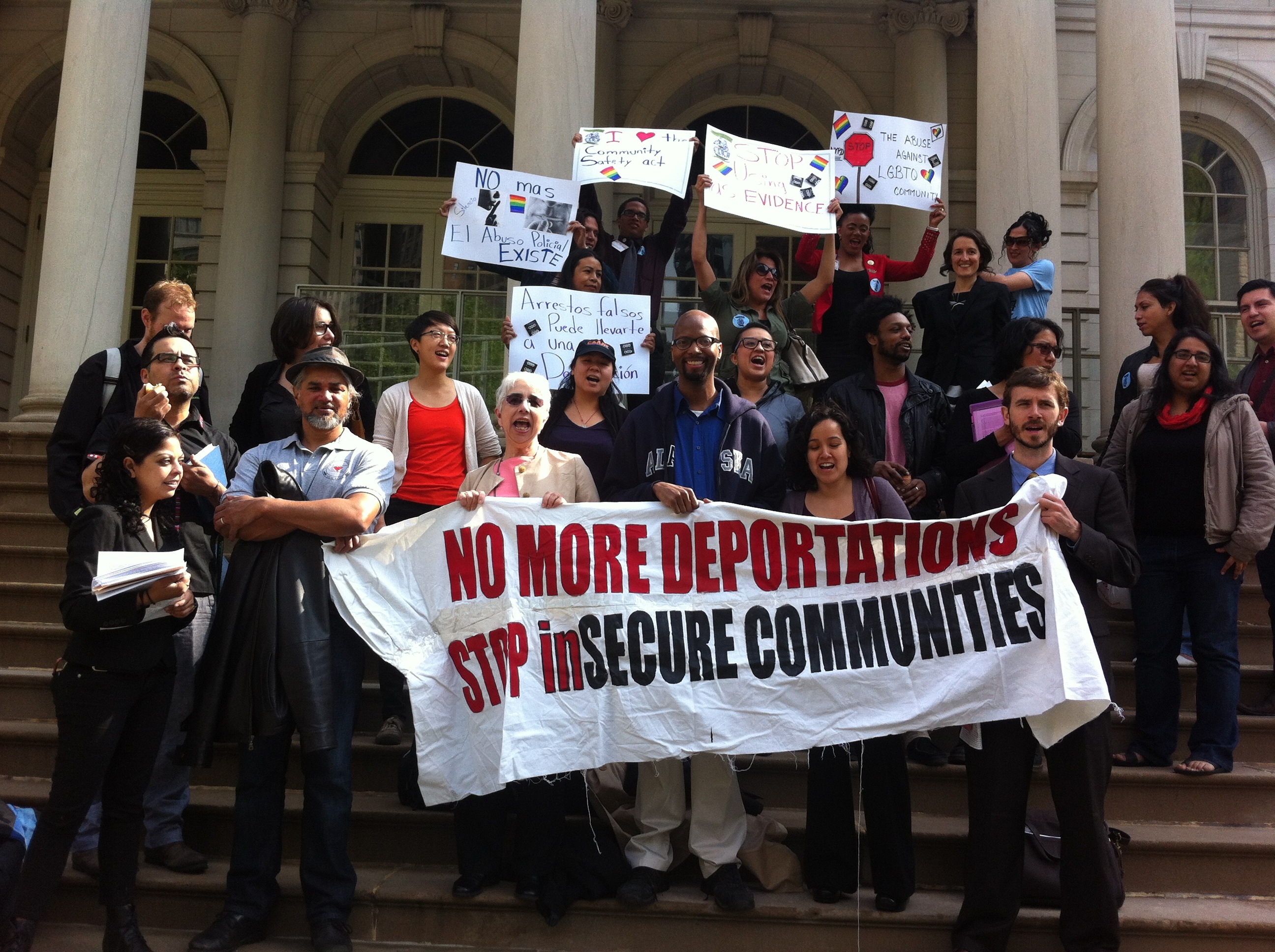 The criminal-immigration system and its violent impacts on immigrant communities have multiplied since September 11, 2001, when State and Federal governments developed numerous new regulations, including the Secure Communities Program (S-Comm) and the use of immigration detainers. These regulations allow local law enforcement to collaborate with Immigration and Customs Enforcement (ICE) in carrying deportation proceedings. Two million immigrants have been deported under the Obama Administration, two thirds of whom were arrested for minor infractions, such as traffic violations, or had no criminal records at all.
National surveillance measures and programs like Secure Communities (S-Comm) have a drastic impact on transgender and gender nonconforming people. Our community members are commonly profiled by the police for expressing their gender identity or participating in criminalized economies in order to survive, then disappearing into ICE custody as they face removal proceedings. For transgender people, deportation more often than not results in additional violence, discrimination, and sometimes death.
Our work to resist these draconian laws is crucial, and I hope you will join me to build our skills together.
You can register for the event here.
All SRLP events are FREE and ALL are welcome!
WHEN: Thursday, April 17
6 – 6:30 PM – New Member Orientation
7 – 8:30 PM – Know Your Rights Workshop on Immigration
WHERE: 147 West 24th Street, 5th Floor, NYC (elevator building)
TRAINS: F, M, E, C, E, R, N, 1
Snacks, Metrocards, and English/Spanish Interpreting Provided
You can also support SRLP's crucial work to resist criminal-immigration collaboration that targets our communities by making a donation at http://srlp.org/donate