This morning, members of the Sylvia Rivera Law Project participated in a direct action at HX Refactored, a health care conference in New York City, attended by the new NY State Department of Health Commissioner Dr. Howard Zucker. We went to stop business as usual at the Department of Health. 16 years of transgender exclusion from medically necessary healthcare is far too long!
While the commissioner did not comment on our action or our demands, we were met with waves of applause from conference participants and incredibly supportive tweets from attendees and SRLP members who couldn't be there with us. Thank you all for your support! Keep tweeting, signing our petition at http://srlp.org/healthcare, and sharing! TRANS HEALTHCARE NOW!
Here is a sample post:
Trans lives matter! @HealthNYGov stop denying trans people necessary healthcare! http://srlp.org/healthcare #transhealthcarenow #hxr2014 @SRLP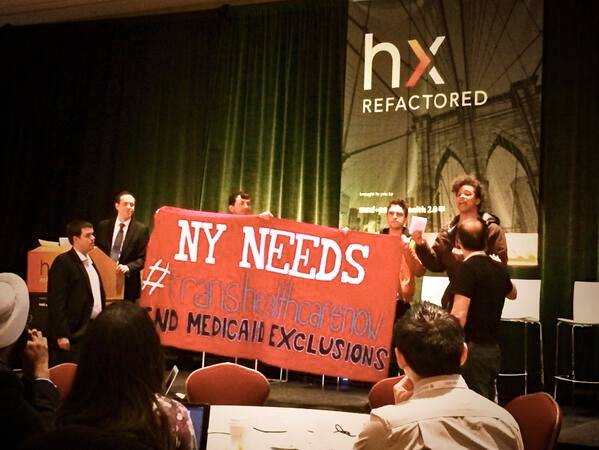 Here's some background: 
In 1998, the New York State Department of Health proposed a regulation that specifically denied necessary healthcare to transgender people, people whose gender identity doesn't match their assigned sex. At the time, advocates and medical experts told the Department of Health that healthcare for transgender people is affordable, safe, effective, and medically necessary. They also explained that the regulation would cause serious harm because, as you may know, when transgender people don't have access to necessary healthcare, our suicidality rate goes up and our overall health outcomes go down.
The regulation barring transgender people from accessing healthcare was passed in 1998 and is still in place today.
In the 16 years the regulation has been in place the American Medical Association has declared that transgender healthcare is medically necessary. The Affordable Care Act declares healthcare discrimination on the basis of gender identity to be illegal. As more and more cities, states, and private insurance companies cover healthcare for trans people none of them have found the cost to be prohibitive.
Right now through the Department of Health's Medicaid program, a non-transgender woman going through menopause can receive estrogen but a transgender woman going through Hormone Replacement Therapy is denied estrogen, simply because she is transgender. The very same treatment, denied to one group of people because they are transgender.
Working with the Audre Lorde Project, Make the Road New York, the Trans Women of Color Collective, and other partner organizations, we have mobilized thousands of people to sign petitions to demand that the Department of Health repeal the regulation. Advocates and activists have met with the deputy governor who oversees these policies. We have written letters and filed lawsuits. And we have marched outside the Department of Health's offices. Yet the Department of Health continues to deny transgender people necessary healthcare coverage.
DEMAND TRANS HEALTHCARE NOW!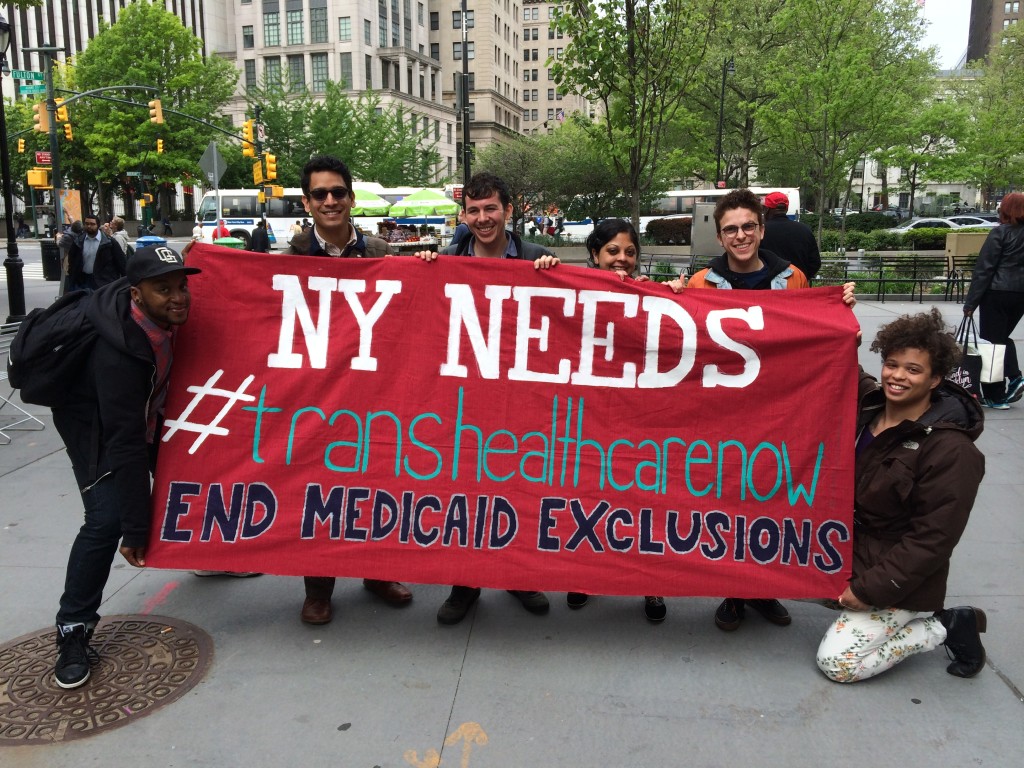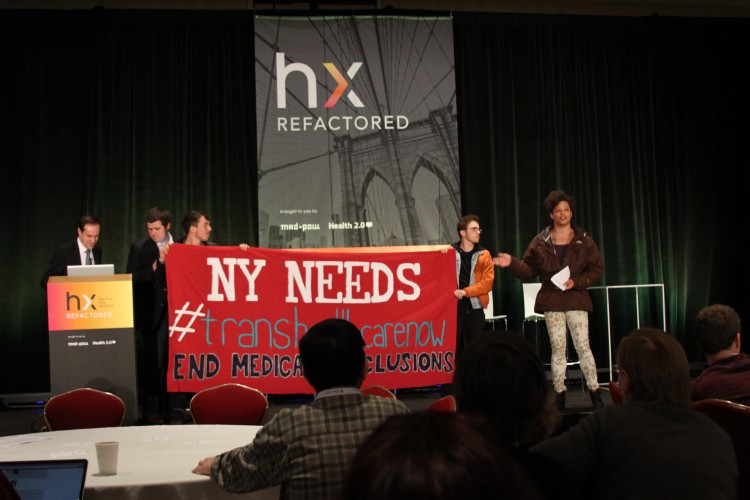 You can also support SRLP's ongoing work by making a donation through Give OUT Day! Visit http://razoo.com/sylvia-rivera-law-project

Thank you for your support!