I hope you'll join me in making a donation to SRLP today, on Give OUT Day! 
But first, I have a confession for you.
You may know it by now, but I'm ready to tell the whole world…
I have a HUGE crush on SRLP!
I first learned about SRLP when I purchased a copy of "Toilet Training" to use as an education and organizing tool in 2003. Before becoming a staff member, I made frequent visits to SRLP's website to expand my knowledge and share SRLP's resources with others. Working here for the past four years has only made my love grow.
SRLP has helped shift local and national conversations and policy to improve access to respectful and affirming social, health, and legal services for transgender and gender nonconforming people of color and low-income people. And this happened with support from people like you.
I hope on this Give OUT Day you're feeling as inspired as I do, and make a donation to SRLP.
Supporting an organization is a community process! Please donate $10 or whatever amount you can give today!
Thank you to all who have already donated! Your support means so much to me, and all of us at SRLP!
xoxo
Gabriel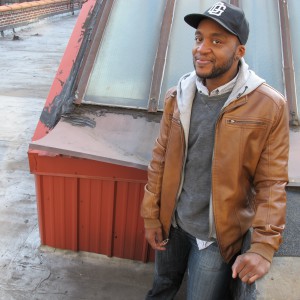 p.s. If you're in New York, I hope to see you tonight at our Give OUT Day Happy Hour with the Audre Lorde Project, FIERCE, and Streetwise and Safe at Franks Lounge, 660 Fulton St in Brooklyn!