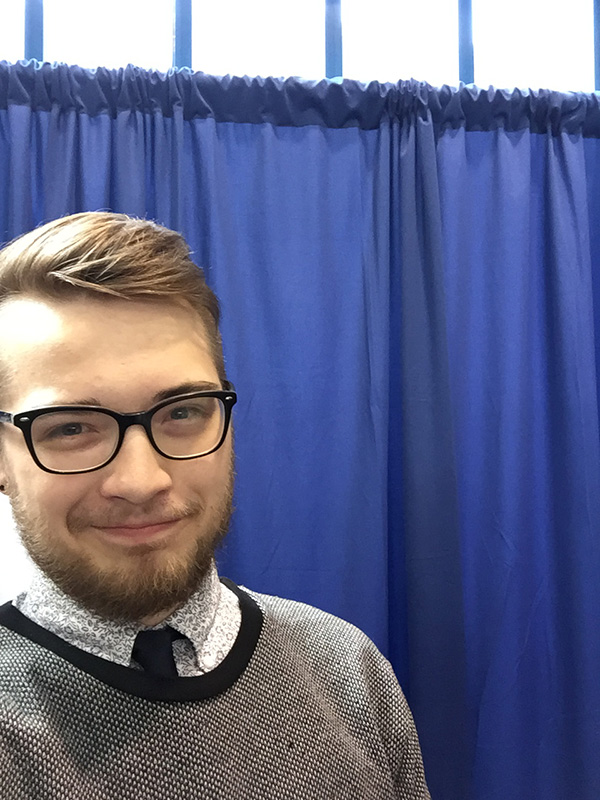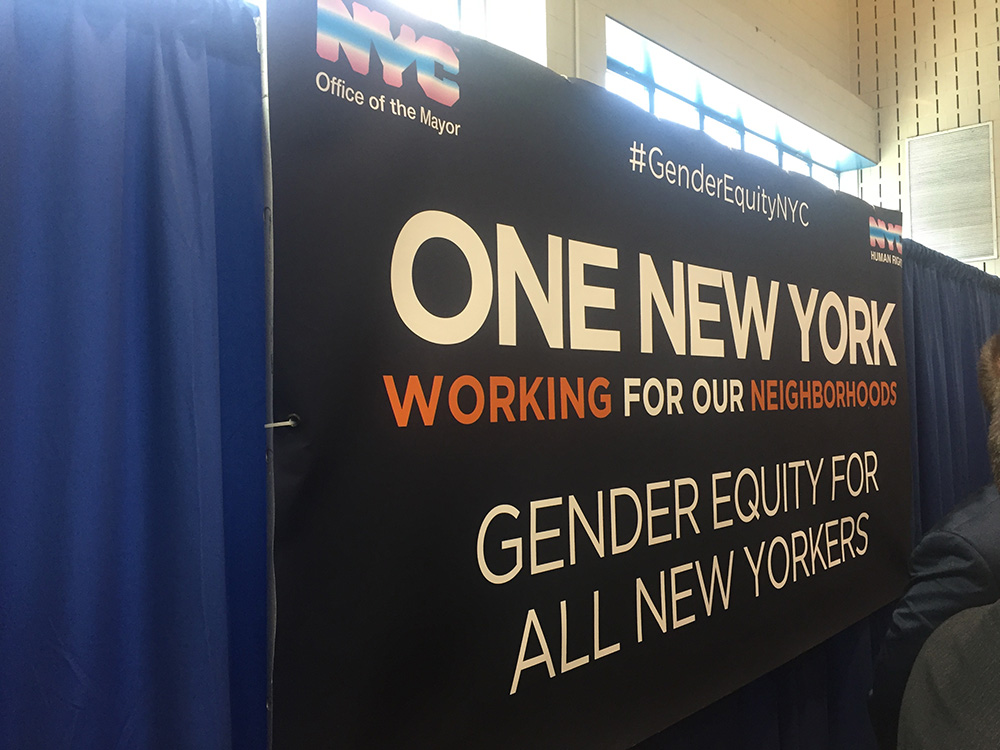 Last Monday, I had the privilege of joining advocates and allies at the signing of an important executive order barring city facilities from harassing and intimidating transgender people and their use of city-owned restrooms and sex-segregated facilities. For trans, gender nonconforming and intersex (TGNCI) communities, there is often a fear for our safety and the inability to complete the most basic bathroom functions due to pervasive discrimination.
This new executive action, which came in large part due to the ongoing discrimination that disproportionately affects low-income and trans people of color, mandates that government-owned agencies cannot discriminate when it comes to offering a safer place to pee. Agencies must not only post the policy within three months but will also be required to train managers within one year and front line staff within two years, update the Equal Employment Opportunity plan to train staff within three months, and report their progress to the Mayor's office for ongoing compliance. While there is an exemption if there are public policy concerns, the Commission on Human Rights will only grant those requests on a case by case basis.
The new executive action proclaims that city owned buildings, including city offices, public parks, pools, playgrounds, certain museums, and recreation centers, must not discriminate against trans and gender nonconforming communities and must permit use of the City single-sex facilities consistent with a user's gender identity. This directive comes in addition to the Commission on Human Rights' policy, which clarified last December that it is not only a violation of existing protections for private businesses to deny trans and gender nonconforming individuals' access to the bathroom, but also transphobic acts such as intentionally failing to use the right name or pronoun, failing to provide health care benefits that cover gender affirming care, and enforcing dress codes, uniforms, or standards that impose different requirements based on sex or gender. It is illegal to discriminate against transgender and gender nonconforming communities in New York City, and private businesses are not immune from a lawsuit.
While this is a bold step forward, and I applaud the efforts of the Mayor, there needs to be additional changes in law and culture to protect and promote the lives of TGNCI communities, especially communities of color. For instance, ending the police abuse and discrimination of low-income tenants in so called "supportive housing programs" would do wonders, or providing a city-funded lawyer for every low-income tenant facing eviction or those fighting for repairs. The Mayor could also end his reliance on "broken windows" and other outdated modes of policing that rely on racial bias and discriminatory policing – policing that disproportionately targets communities of color. More must occur, from law reform to organizing, to improve our lives and our chance to survive under capitalism and centuries of inequity.
If you experience unlawful discrimination due to your gender identity in New York City, please call 311 to connect with the Commission on Human Rights within one year of the act of discrimination, or contact the Sylvia Rivera Law Project at 212-337-8550, ext. 308.