Last week, Pooja Gehi, Elana Redfield, and transgender advocates met with the Mayor's office to address anti-trans discrimination in the Human Resources Administration (HRA). (Photo by Kim Forte of the Legal Aid Society.)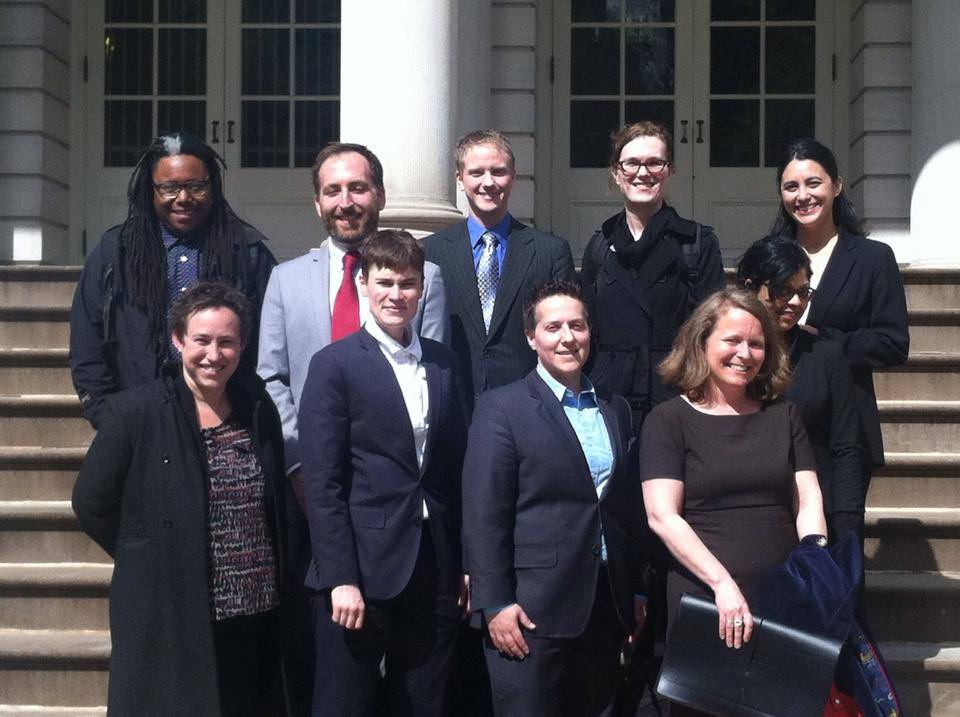 HRA oversees public benefits including public health insurance, food benefits, employment assistance, and cash assitance. When accessing services and basic needs, transgender and gender nonconforming people often face adminsitrative barriers and outright discrimination because of identification requirements and regulations that make it difficult or impossible to obtain a gender-affirming identification card.
Our coalition, including SRLP, Legal Aid Society, Brooklyn Legal Services, Callen-Lorde, Transgender Legal Defense and Education Fund, Center for Law & Economic Policy, New York Legal Assistance Group, and the New York Civil Liberties Union, demands:
1) Recognition that trans health care is basic health care and must be included in public health benefits
2) Cost-prohibitive and not universally desired medical interventions (such as surgery) must be removed from gender marker ID change process
3) End discrimination of trans and gender nonconforming people at HRA
With our coalition's progress, we are hopeful that policy change that will directly improve the health and life chances of trans and gender nonconforming low-income people and people of color in NYC is around the corner.
You can show your support today by making signing our healthcare petition at http://srlp.org/healthcare and making a donation at http://srlp.org/donate