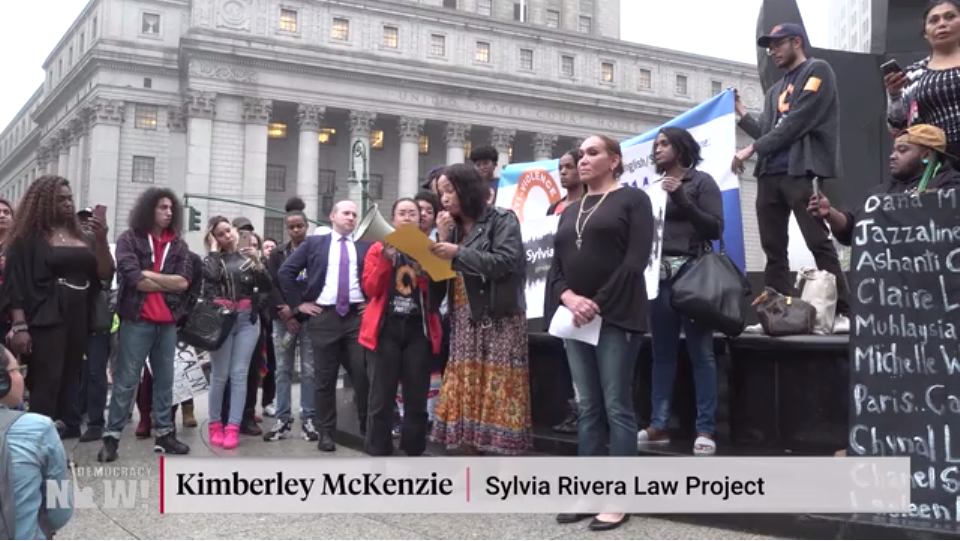 As announced on October 1, 2019, Sylvia Rivera Law Project's Director of Outreach & Community Engagement Kimberly McKenzie has been appointed to a new task force on issues faced by transgender, gender non-conforming, non-binary people and/or intersex people in New York City jails.  NYC Council passed a law requiring the city Board of Correction convene this task force in response to demands made by many groups including SRLP and the NYC Anti-Violence Project in June 2019 to honor the life of Layleen Polanco Xtravaganza, who died in Rikers Island custody.
In a statement, Kimberly shared the following on how her advocacy on the Board of Correction Task Force will uplift the voices of SRLP's Prisoner Advisory Committee, a group of more than 170+ TGNCI people who are currently incarcerated in NY State and across the country.
"The Sylvia Rivera Law Project holds a strong belief that the people most affected by the systems of violence and oppression are the best people to lead that fight. The Prisoner Advisory Committee (PAC) is one way to overcome the enormous state-created barriers to communication and political participation for the people who are most affected by the prison industrial complex. As a part of the City's new task force to address TGNC people in NYC jails our staff and members will be providing crucial feedback as key decision makers and leaders who have faced criminalization and incarceration."
Click here to learn more about the task force and other advocates appointed.