In Vocativ, SRLP's Director of Survival and Self-Determination Kyle Rapiñan comments on Nevada's new name change bill, which does not not force trans people to publicize their legal name changes in a newspaper.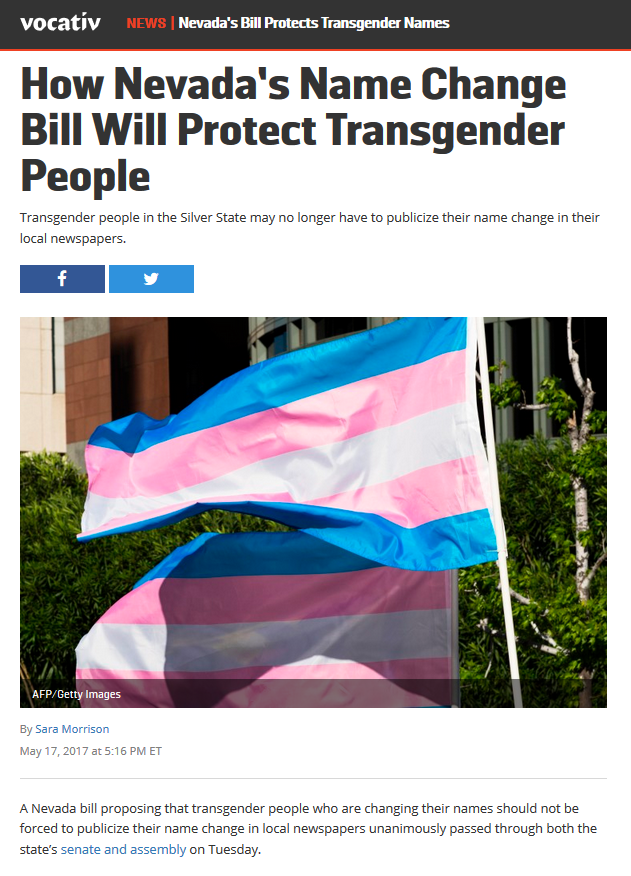 Advocates, such as Kyle Rapiñan, director of the Survival and Self-Determination Project with the Sylvia Rivera Law Project in New York, hoped that the Nevada ruling can be an example for other states to follow.

"We hope other states will move away from the publication requirement so trans people and other marginalized groups can have names and identities more accurately reflect who they and so folks can access more affirming IDs and be free from discrimination and prejudice," Rapiñan told Vocativ in an email.