I believe that we will win. I believe that we will continue to resist. We say it loud. We say it in whispers. We say it in the way we shout trans liberation in the streets. We say it in the way we move. We say it in the way we practice hope. We say it when we write to our loved ones and comrades behind the wall. We say in our daily commitment to the dream of a world without prisons, detentions, and walls. We say it as we show up for each other in our words and actions. As one of our Prisoner Advisory Committee (PAC) members shared with us recently "I didn't know I needed community until it was offered to me." We will win because we are there for each other.
Today, I am honored to share two new resources that I believe will help all of us as we build towards liberation. These guides are focused on the need for us to care for ourselves and each other as we continue to resist. The first resource, Solidarity in Action: A Guide to Visiting Incarcerated Community Members focuses on making prison visits more accessible for anyone supporting a loved one or comrade on the inside. This guide was written with visitors who are trans, gender non-conforming, and intersex (TGNCI), immigrants, people living with disabilities, and people on parole in mind. We know that too often prison visits are not made accessible to our communities and we hope this guide will help to change that.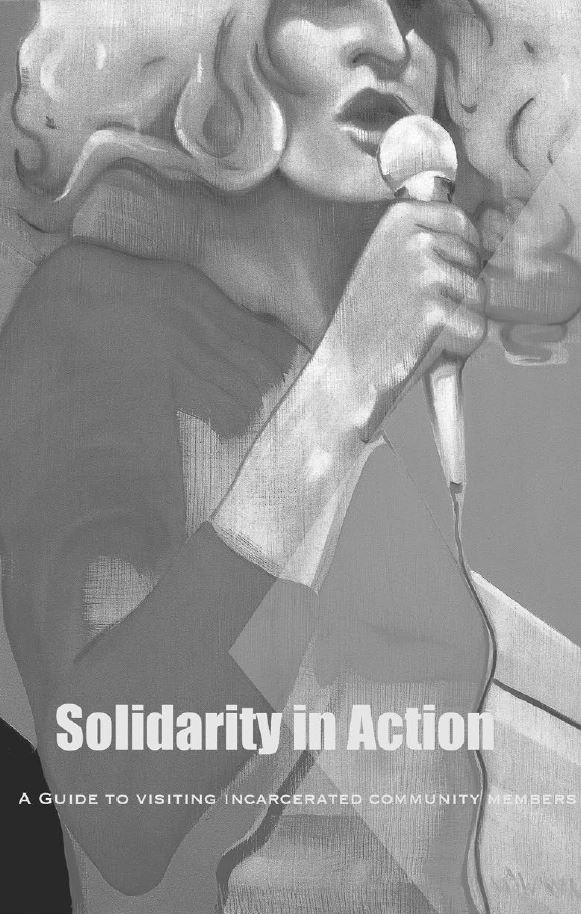 The second resource, Self-Care on the Inside was written for our community members who are surviving violence, isolation, and the accompanying mental health needs while incarcerated. We believe that this guide, many years in the making, is the first of its kind – focusing on how TGNCI incarcerated people can take care of themselves and survive in the most oppressive of environments. Both of these resources were written with the participation of our PAC members and contain the specific tips and tools they have used. These guides will assist us in cultivating sustainable practices around abolition and leading the path towards liberation. We are committed to continue to use these public education materials to support efforts to resource our community and RESIST together with our friends, loved ones, and comrades behind the wall.
It is deeply meaningful to me that we are launching these guides today on the day that we celebrate 15 years of resistance at the Sylvia Rivera Law Project. This legacy of resistance is grounded in our belief that liberation is a collective process. We are not free until we are all free.
For over 10 years, members of SRLP's PAC have led and stood in solidarity with comrades behind the wall and in the "free" world. Through their leadership, wisdom, and generosity, SRLP's Prisoner Justice Project has continued to advocate with and for the rights of TGNCI folks that are currently and formerly incarcerated.
Here are some ways that you can show up for TGNCI people behind the wall:
Attend our legal mail night on Friday, June 16 at 6pm and help us respond to the letters that we receive from community members incarcerated across the country. Please RSVP to mik@srlp.org in advance.
In solidarity,
Juana Paola Peralta
SRLP Director of Outreach and Community Engagement