If you're curious to learn more about SRLP's work and how you can get involved, join us for a new member orientation followed by a Know Your Rights workshop on Immigration on Thursday, April 17. Click here and register online to attend.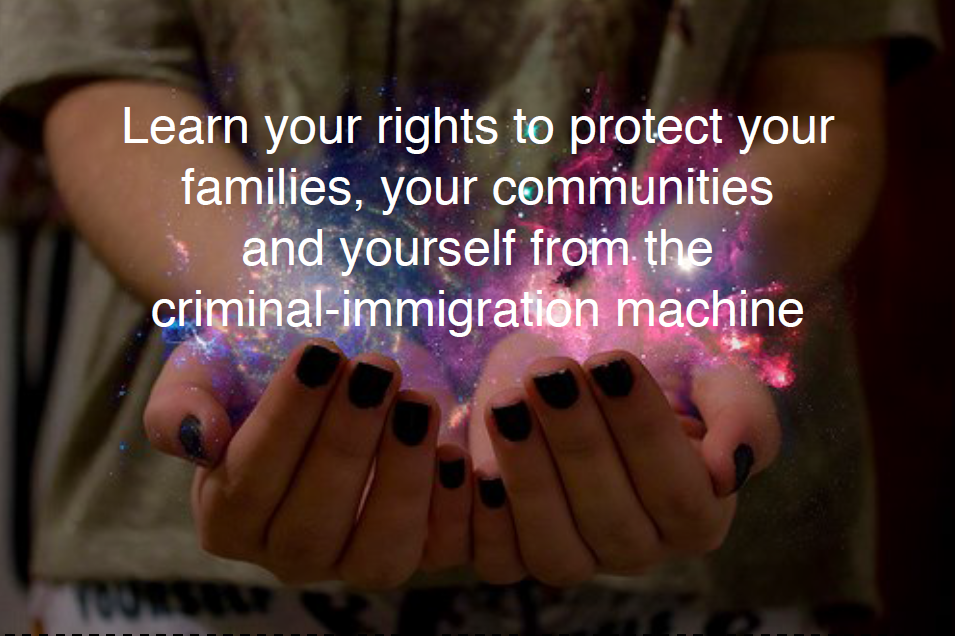 6 PM – 6:30 PM – New Member Orientation
7 PM – 8:30 PM – Know Your Rights Workshop
Did You Know…
NYPD sends fingerprints to Immigration and Customs Enforcement (ICE)? This means immigrant communities who are already vulnerable to policing are even more vulnerable to being put in deportation proceedings. Let's learn together so we can resist together!
**This workshop is FREE and ALL are welcome**
Snacks, Metrocards and English/Spanish Interpreting Provided
TRAINS: F, M, E, C, R, N, 1
Building has an elevator.
For more info visit http://srlp.org/events or contact Gabriel at (212) 337-8550 ext 309 or gabrielfoster@srlp.org
Click here and register online to attend.