SRLP staff attorneys Elana Redfield, Alisha Williams, and Pooja Gehi getting it done at their weekly co-supervision meeting. Want to learn more about SRLP and a collective process at work?
Come to our new member orientation followed by a Know Your Rights workshop on immigration next Thursday, April 17. Click here and register online to attend.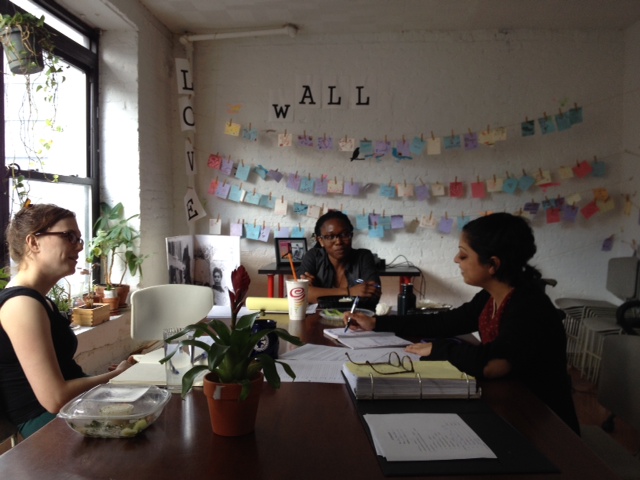 6 PM – 6:30 PM – New Member Orientation
7 PM – 8:30 PM – Know Your Rights Workshop on Immigration
**SRLP events are FREE and ALL are welcome**
Building has an elevator. Snacks, Metrocards and English/Spanish interpreting provided.
TRAINS: F, M, E, C, R, N, 1
For more info visit http://srlp.org/events or contact Gabriel at (212) 337-8550 ext 309 or gabrielfoster@srlp.org