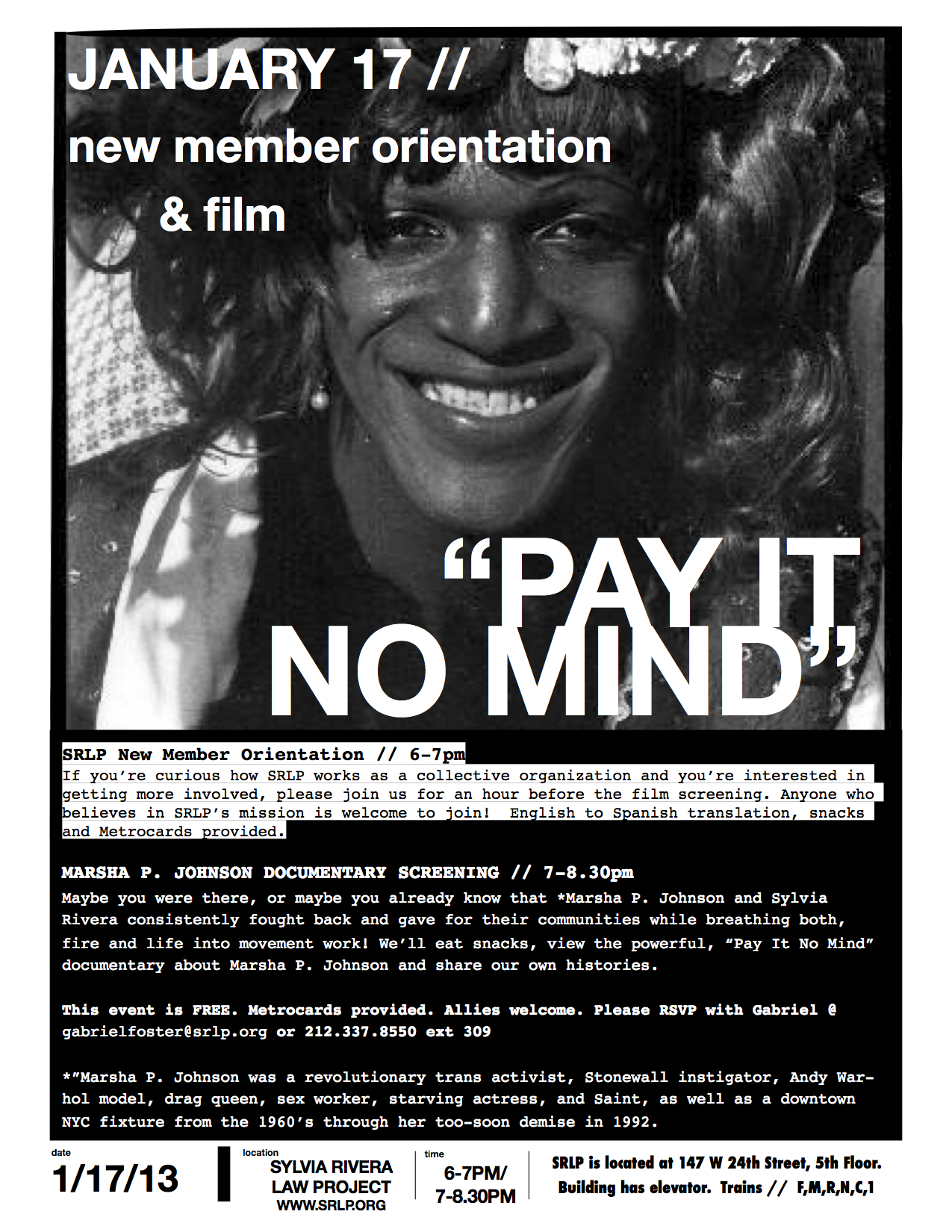 New Member Orientation // 6-7pm
If you're curious how SRLP works as a collective organization and you're interested in getting more involved, please join us for an hour before the film screening. Anyone who believes in SRLP's mission is welcome to join!  English to Spanish translation, snacks and Metrocards provided.

MARSHA P. JOHNSON DOCUMENTARY SCREENING // 7-8.30pm
Maybe you were there, or maybe you already know that *Marsha P. Johnson and Sylvia    Rivera consistently fought back and gave for their communities while breathing both, fire and life into movement work! We'll eat snacks, view the powerful, "Pay It No Mind" documentary about Marsha P. Johnson and share our own histories. 

This event is FREE. Metrocards provided. Allies welcome. Please RSVP with Gabriel @ gabrielfoster@srlp.org or 212.337.8550 ext 309

*"Marsha P. Johnson was a revolutionary trans activist, Stonewall instigator, Andy Warhol model, drag queen, sex worker, starving actress, and Saint, as well as a downtown NYC fixture from the 1960's through her too-soon demise in 1992.
Food & metrocards will be available as well as Spanish interpretation. SRLP is located at 147 West 24th Street, 5th Floor.  Our building has an elevator.  For more on access information or to RSVP email reina@srlp.org