When: Thursday, August 29, 2019, 5:30 pm - 8:30 pm (iCal) Where: SRLP (Sylvia Rivera Law Project), 147 W 24th St, 5th Floor, New York, NY (See map)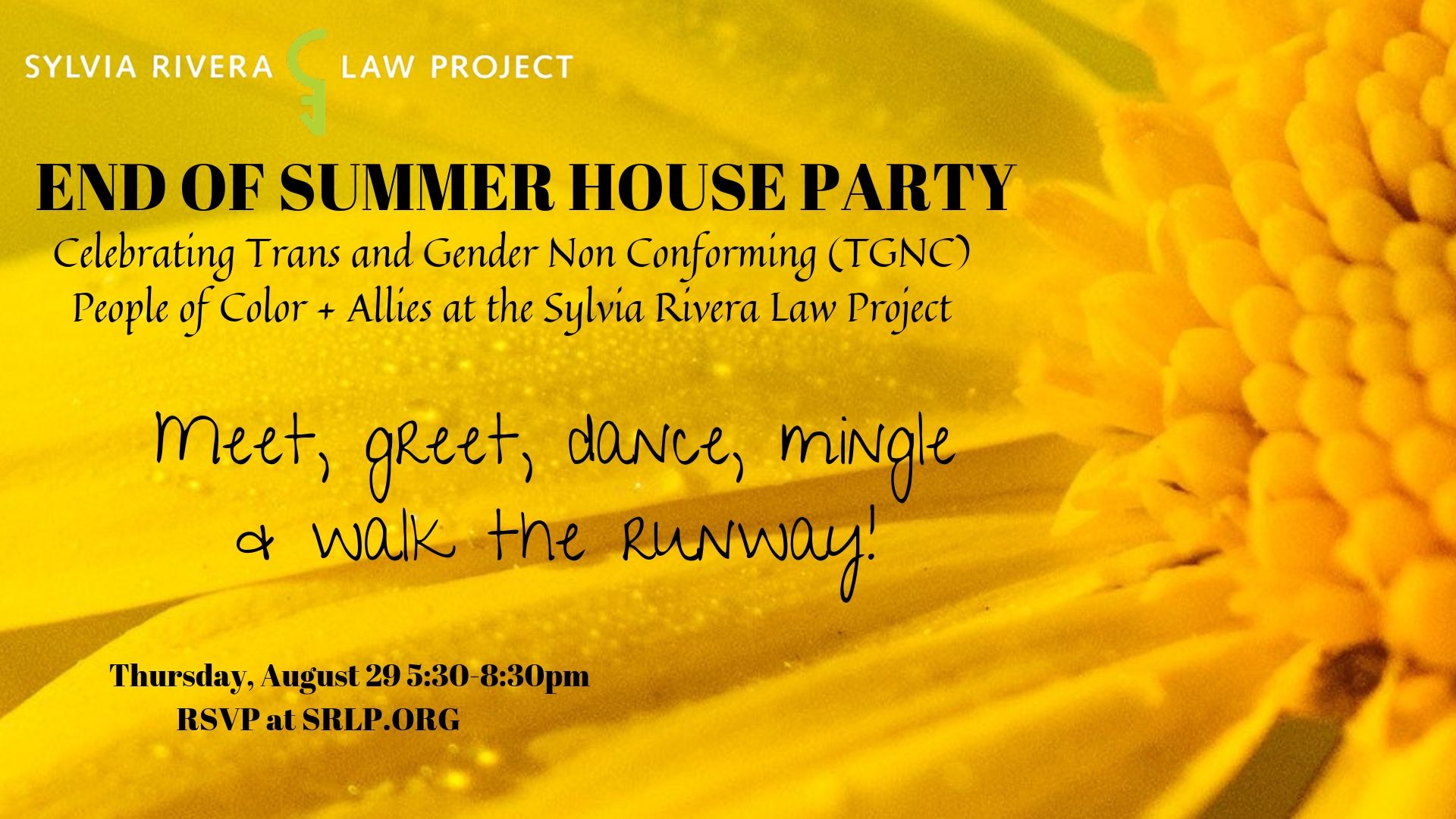 SRLP is opening up our house to welcome our communities and grow our grassroots! Join us on Thursday, August 29th at the Sylvia Rivera Law Project office to celebrate Trans and Gender Non Conforming (TGNC) People of Color + Allies. Please click below to RSVP.
Learn about our services, programs, campaigns, meet & greet community members and staff. Find out how to support and sustain our work. Celebrate TGNC Movements for racial, economic, and gender justice!!!
5:30pm ~ Doors open | Mingle with community & staff
6:30pm ~ Learn about our work!
7:30pm ~ Member performances | Dancing & music
All are welcome! This is a great opportunity to learn more about membership for TGNCI people of color & low-income TGNCI people, volunteer opportunities, and supporting our work as an ally.
The event is free. If you'd like to make a donation to support our work, you can while RSVPing.
RSVP!
Grassroots fundraising is at the heart of our work for movements in trans liberation! We rely on the generosity of our communities to sustain our work and appreciate your support. This fall, we hope to expand our monthly sustainer program with 20 new people signing up each month at any amount. Thank you for considering, and see you soon!
SRLP (Sylvia Rivera Law Project)
147 W 24th St, 5th Floor
New York, NY