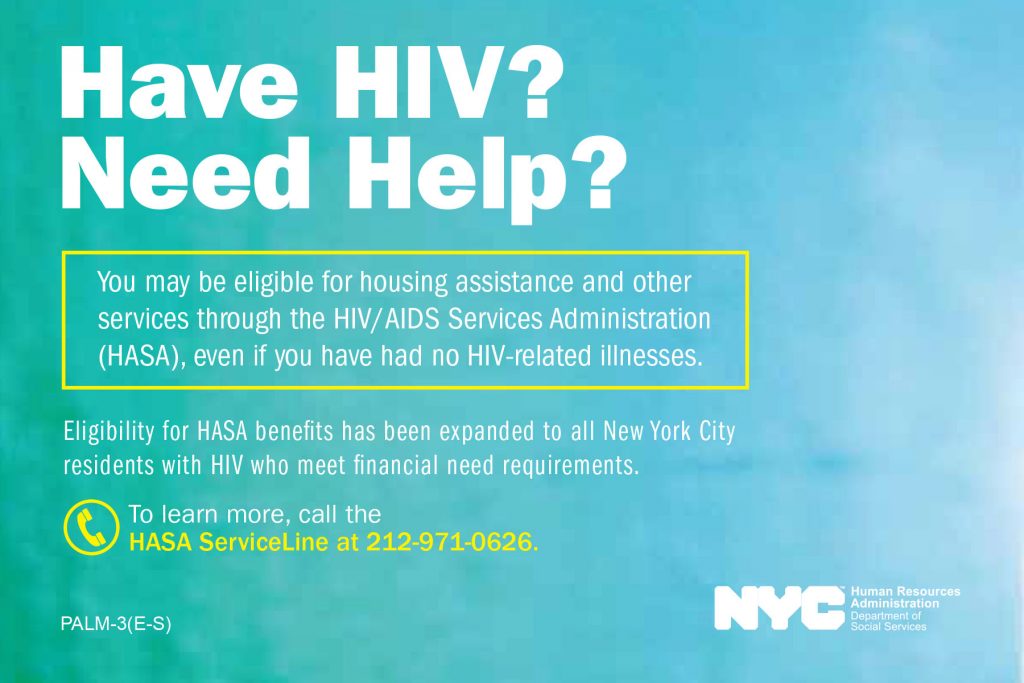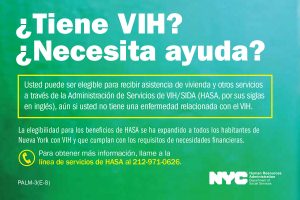 Due to the work of countless HIV/AIDS organizers, advocates, and activists, HASA (HIV/AIDS Services Administration) services eligibility expanded since September 1, 2016. Even if you have had no HIV-related illnesses, you may be eligible for housing assistance and other services through HASA. In the past, HIV-related illnesses were commonly required to receive assistance, leaving out many members in our community who still needed help, but no longer!
All New York City residents with HIV who meet financial need requirements may be eligible to receive improved HASA assistance.
If you want to find out more information, you may call the HASA Service Line at 212-971-0626.
Read more about this exciting update here
Forms:
If you face discrimination from HRA, please report it to 311, e-mail LGBTQI@hra.nyc.gov, or come to SRLP for legal intake, currently held every Thursday from 1:30 p.m. to 4:30 p.m. at SRLP.