When: Saturday, March 8, 2014, 5:00 pm - 9:00 pm (iCal) Where: Jack Studios, 601 W 26th St, 12th Floor, New York, NY (See map)

Register to Attend | Volunteer | Art Catalogue | After Party | In-Kind Donations | Sponsorships | Latest News | Invite Friends on Facebook | Host Committee | Donate to SRLP
Thank You!
Thanks to all of our artists, host committee members, volunteers, and sponsors for this beautiful night. More than 600 people attended and we surpassed our fundraising goal, raising over $25,000!
About Small Works for Big Change
SRLP's biggest fundraising event of the year, Small Works for Big Change raises money to support SRLP's crucial work to provide free legal services and build movement power with trans and gender nonconforming low-income and people of color in New York City.
Event Registration
Click here to register for this free event by 1pm on March 8! Online registration closes at 1pm on March 8. If you do not register online, you will be able to register at the door. Thank you!
Event Information
Location: Jack Studios, 601 W. 26th Street, 12th Floor, New York, NY 10001, between 11th Ave and West Street (map)
Subway: E to 23rd Street or 1 to 28th Street. Jack Studios is a 15 minute walk from these train stations.
Small Works for Big Change is an art benefit for the Sylvia Rivera Law Project. Small Works provides an important space for trans and gender nonconforming artists, particularly trans and gender-nonconforming low-income artists and artists of color, to showcase their work and increase their voice and visibility.
The event will be held on Saturday, March 8, 2014. 5-9 PM. Bidding ends at 8 PM sharp!
Register online to attend. People who register online will be able to check-in more quickly and spend more time enjoying the art and each other!
Volunteer
We are still looking for volunteers! Sign up today to do a volunteer shift at Small Works for Big Change. We couldn't make this event happen without our volunteers!
Art Catalogue
Click here to preview this year's incredible art. Selected works are below.
Check out the Small Works for Big Change Art Catalogue.
Artists
Adam Putnam, Aden Hakimi,  Aida Miron, aimee iris brown, Alan Ruiz, Aldrin Valdez, Alesia Exum, Anna Craycroft, Anna Nelson, Anuva Kalawar, Ariel Goldberg, Ariel Springfield, Baseera Khan, Bishakh Som, Brian Healey, Caroline Paquita, Carrie Elezy, Carrie Hawks, Catherine Hunsburger, Christina Wang, Christy Singleton, Claire Fleury, Coley Gold, Constantina Zavitsanos and Aliza Shvarts, Corinne Teed, Curtis Carman, Dallas James, Daniel Rosza Lang/Levitsky, David Prusko, Dese'Rae L. Stage, Diane Meghna, Emerson Brisbon, emily north, Emmett Ramstad, Eric Rhein, Erica Wessmann, Finley Coyl, Gordon Hall, Greg Domres, H. Melt and Janie Stamm, Jack Pierson, Jenna Jerman, Jennye Patterson, Jesse Harold, Jiny U, John Hanning, John Movius, Jonah Groeneboer, Josh Thorson, Julia Gillard, Kalani Catbagan, Keith Gemerek, Kerry Downey (printed with Marina Ancona of 10 Grand Press), Ketch Wehr, Krissy Mahan, Laimah Osman, Lainie Love Dalby, Lauren Denitzio, Lauryn Siegel, Leigh Klonsky, Lex Non Scripta, Lila Freeman, Liz Collins, Mari Juliano, Marika Plater, Marin Watts, Micah Bazant, Miguel Gesso, Miguel Medina, My'Asia Kim'Bella, Nancy Mahl, Naomi Edmondson, Nickolaus Typaldos, Nicole Eisenman, Nicole Gugliotti, Nicole Manganelli, Noemi Molitor, Nogga Schwartz & Tobi Haberstroh, Park McArthur, Paul Sepuya, Peter Cramer, Piera Yerkes, Rachel Bookbinder, Rachel Schragis, Rage Kidvai, Rebecca Levi, Rebecca Quaytman, Richard Orient, Ro Garrido, Robert Cepeda, Roberta Rivera, Robin Percyz, Sammy Sass, Sarah Gottesdiener, Saul Chernick, Sean Plunkett, Shane Adams, Shaylanna Luvme, Shelley Marlow, Shreya Shah, Siobhan Liddell, Sonja Shield, Suri, Suzanne Coady, Talcott Broadhead, Trina Rose, Tyrone Boucher, Vanessa Huang, Vanessa Rondon, Viveca Licata, Voula O'Grady, & xylor jane.
Art Submissions
The submission deadline for Small Works for Big Change 2014 has passed.
Entertainment
Hosted by Reina Gossett and Tiq Milan!
Music by DJ Precolumbian!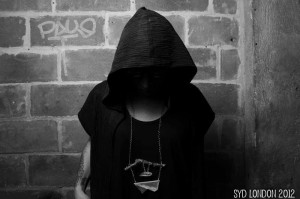 DJ Precolumbian is a Philadelphia based genderqueer DJ, musician, and media activist. She has been transforming dance floors from Brooklyn to Mexico City, sharing the stage with Big Freedia, THEEsatisfaction, Niña Dioz, Kid Sister, Zuzuka Poderosa, and TT The Artist. She is one half of popular Philly queer dance party Cutn Paste and has just been awarded the 2013 Leeway Transformation Award for her innovative work… in the club. Check out DJ Precolumbian's music here and here.
With special guests the Sisters of Perpetual Indulgence!

After Party
Azucar Presenta: DE COLORES an After Party and Benefit for SRLP
Saturday, March 8, 10pm-4am, One Last Shag, 348 Franklin Ave, Brooklyn, NY, 21+
$5 – $20 sliding scale All Night (ALL DOOR PROCEEDS benefit the SYLVIA RIVERA LAW PROJECT)
AZUCAR invites you to DE COLORES, a benefit and after party for the Sylvia Rivera Law Project's "Small Works for Big Change" annual art benefit!!!! THE MUSIC: We feature an all QPOC lineup of Azucar favorites and fresh faces, including resident DJ SHOMI NOISE, PRECOLUMBIAN, NU GROWTH, ISL and a special performance by Brooklyn-based MC CYNSEI. THE LOOK: Make a splash on the dance floor with your monochromatic looks! Choose your color and wear it head to toe! RSVP at www.facebook.com/events/480295775340234/

More Information
Small Works for Big Change is a chance to get to know SRLP, our work, our history, and our growing community. We're excited that this year, Small Works will feature art and history from SRLP's decade of work in NYC.
You can support SRLP at Small Works for Big Change by bidding on art works (with bids starting as low as $10); buying fixed-price art work, jewelry, and SRLP merchandise in our first-ever Small Works Pop-Up Shop; and registering for the event with a one-time or recurring donation. 100% of the proceeds from the event go directly toward supporting SRLP's work.
Since 2005, over 60 host committee members and more than 250 radical, transgressive, and cutting-edge artists have donated over 300 visionary works of art and countless hours of hard work to make this event a success for SRLP and our communities. We hope you will join us this year for our 9th annual SWBC!
For more information, email avi@srlp.org.
Small Works for Big Change is free and open to the public. Register to attend.
Latest News
Host Committee
Allison Palmer, Alysan McCann, Avi Cummings, Chris Carlon, Dani Heffernan, Jacob Robichaux, Jeanne Vaccaro, Jeannine Tang, Jonah Groeneboer, Joy Tomchin, LJ Roberts, Luce Capco Lincoln, Martyn Thompson, Mik Kinkead, Nelson Santos, Rage Kidvai, Reina Gossett, & Shaylanna Luvme
Thank You to our Sponsors and Partners!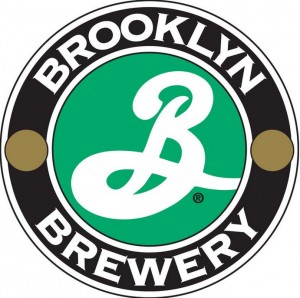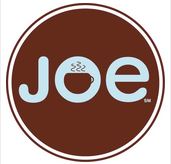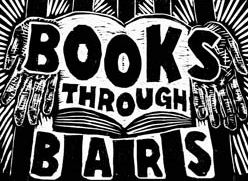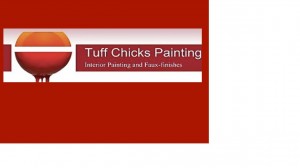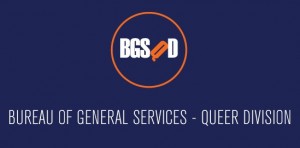 Location
Jack Studios
601 W 26th St, 12th Floor
New York, NY